More than halfway through the 2020 season, brutal bye weeks and substantial player injuries have left fantasy football players scrambling to adjust their lineups.
To help you make the right call on who to move into your next week of fantasy football, Brandon Bowers, PT, DPT, talks player injuries in the weekly Athletico Fantasy Football Injury Report.
In this week's #AthleticoInjuryReport, Brandon is discussing foot injuries along with a concussion that have impacted Calvin Ridley, George Kittle and Adam Humphries. Learn more by checking out the link below (click to enlarge):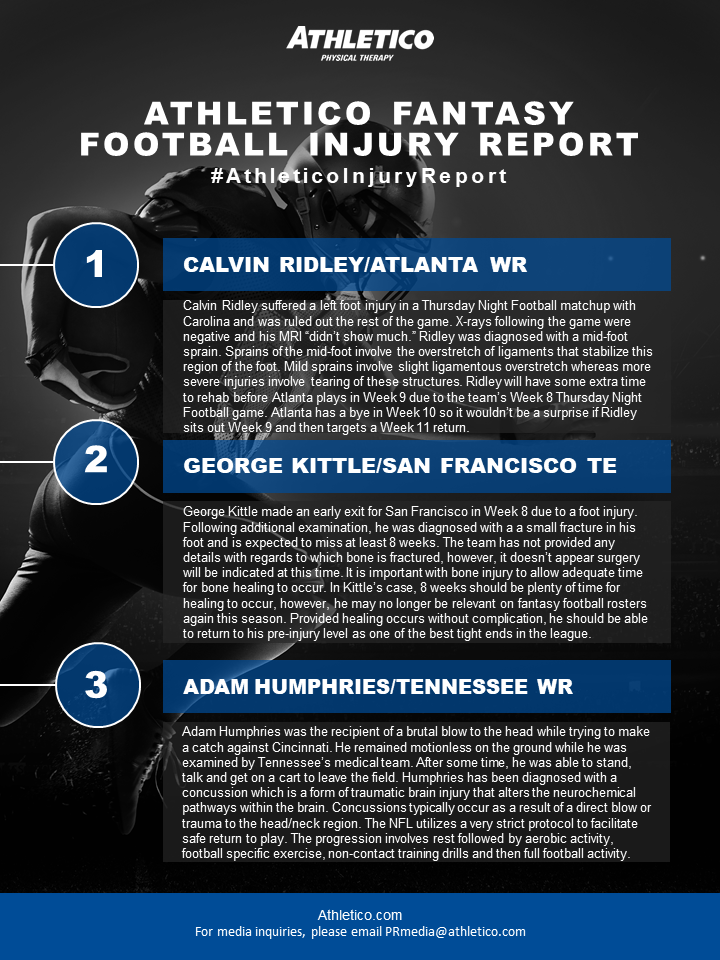 For media inquiries, please email PRmedia@athletico.com.