This Thanksgiving, be sure to adjust your Fantasy Football lineup before you sit down to gobble up turkey and watch football!
As we head into Week 12 of the NFL football season, teams have their eyes on a spot in the playoffs. For tips on who to sit and who to start, Brandon Bowers, PT, DPT, is providing insight into player injuries that are impacting teams around the league. The Athletico Fantasy Football Injury Report is a helpful resource put together on a weekly basis to assist fantasy players in starting their best lineups.
In this week's edition of the #AthleticoInjuryReport, Brandon is discussing the injuries impacting Joe Burrow, Juju Smith-Schuster and Kyler Murray. Learn more by checking out the infographic below (click to enlarge):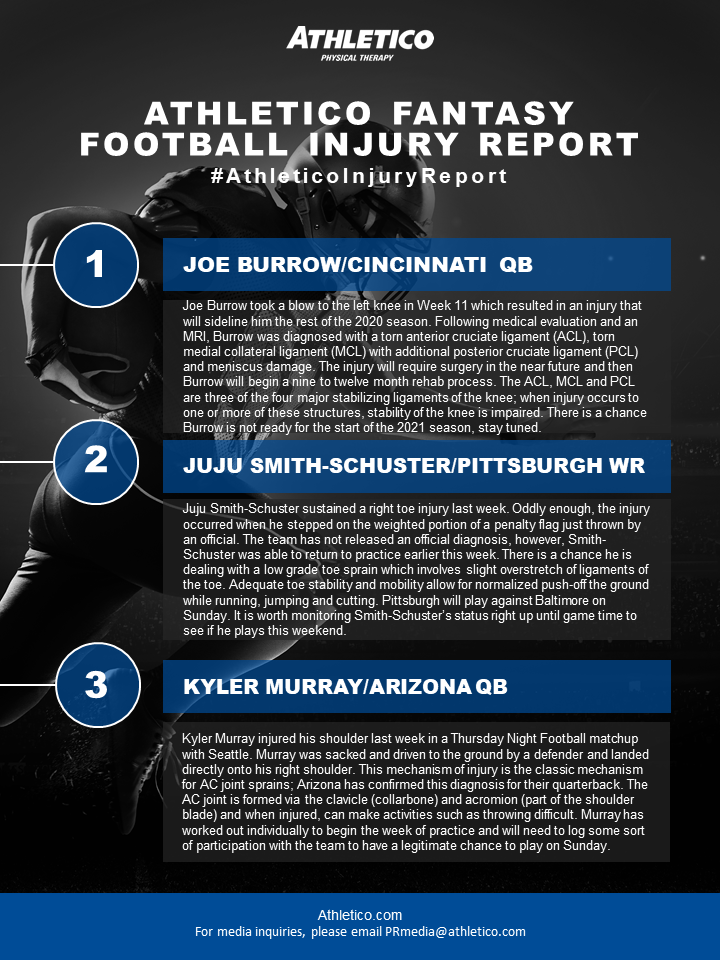 For media inquiries, please email PRmedia@athletico.com.