It has been a wild NFL season thus far between the various player injuries and games being postponed due to concerns of the COVID-19 pandemic.
To help you keep up with all these changes within the league, we turn to Athletico's Brandon Bowers, PT, DPT, to provide insight into player injuries that may be impacting your Fantasy Football team. The Athletico Fantasy Football Injury Report is a helpful resource put together on a weekly basis to assist fantasy players in starting their best lineups.
As we inch closer to the playoffs in Week 13, Brandon discusses the injuries impacting D.J. Moore, Daniel Jones and Phillip Lindsay. Learn more by checking out the infographic below (click to enlarge):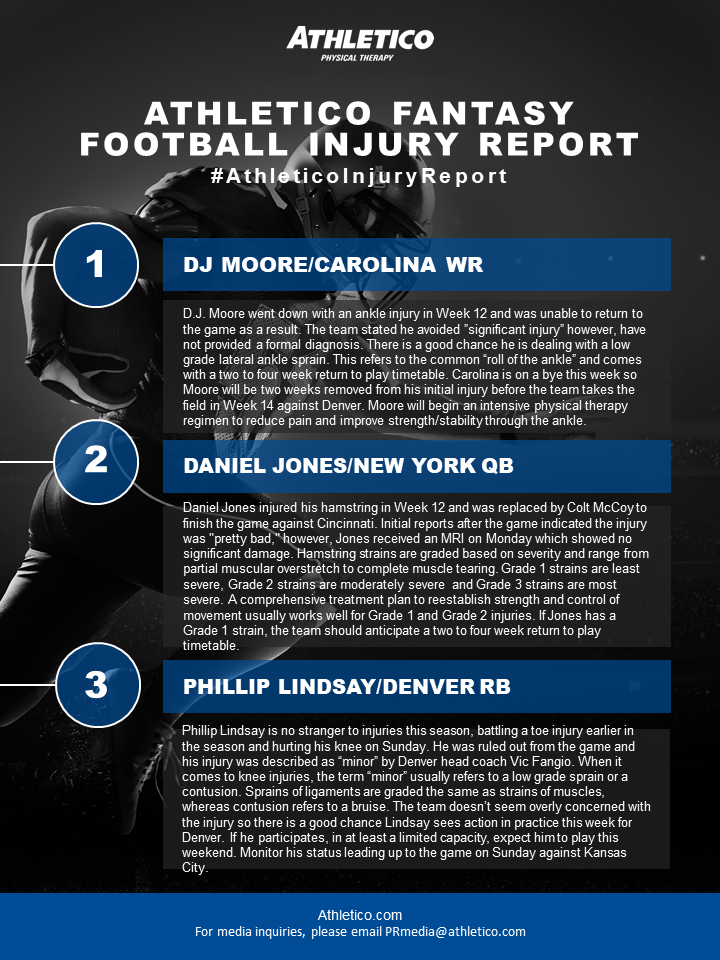 For media inquiries, please email PRmedia@athletico.com.