If your fantasy football team has made it this far, chances are you need just one more win to be named champion, as most leagues conclude this weekend.
To help you win this week's important matchup, Athletico's Brandon Bowers, PT, DPT is highlighting notable player injuries that may be impacting your Fantasy Football team. These insights are put together to create the Athletico Fantasy Football Injury Report, which helps fantasy players start their best lineup on a weekly basis.
During Week 16 of the #AthleticoInjuryReport, Brandon discusses ankle sprains plaguing a handful of running backs including: Clyde Edwards-Helaire, Raheem Mostert and Cam Akers. Learn more by checking out the infographic below (click to enlarge):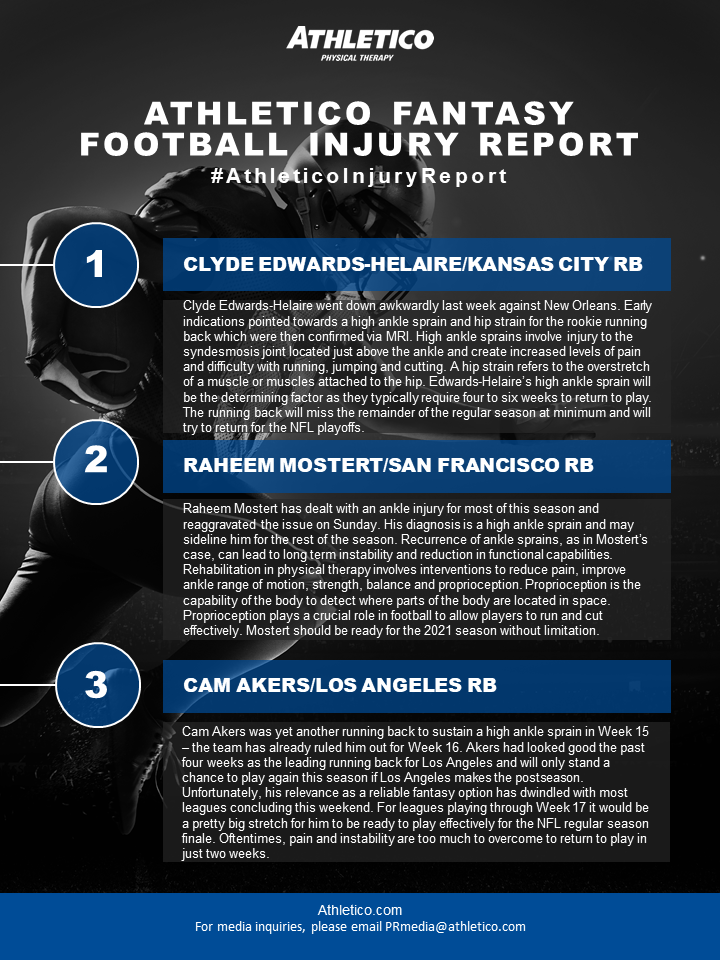 For media inquiries, please email PRmedia@athletico.com.