Athletico Fantasy Football Injury Report 2021: Week 1
Leave a Comment
The wait is finally over – the professional football season kicks off tonight! This also marks the start of Fantasy Football, a fun social experience that brings people together over some friendly competition.
To help you finalize your starting lineup, Athletico's Brandon Bowers, PT, DPT, Astym Cert. provides tips via the Athletico Fantasy Football Injury Report. This weekly report will give you the rundown on significant player injuries in the league and recommendations to help you get the most out of your Fantasy Football team.
In this week's #AthleticoInjuryReport, Brandon is reviewing the injuries impacting Joe Burrow, Saquon Barkley and Odell Beckham Jr. Learn more by checking out the infographic below (click to enlarge):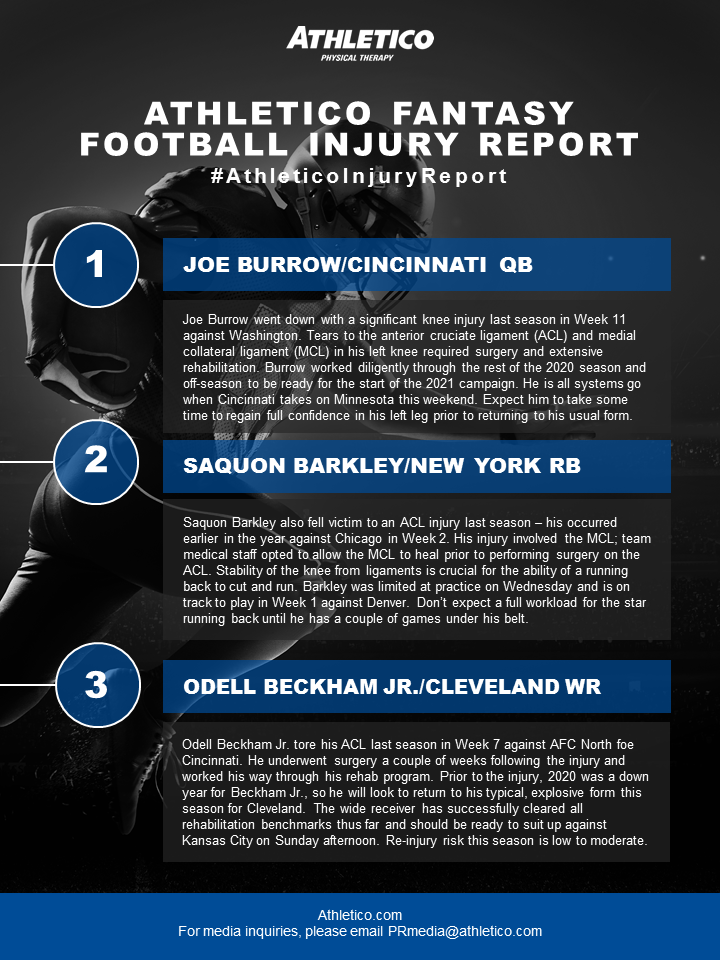 For media inquiries, please email PRmedia@athletico.com.