The 2021 football season is moving full steam ahead as teams begin to clinch their division titles. For Fantasy Football players, this also means playoffs are underway in most leagues.
Athletico's Brandon Bowers, PT, DPT, ASTYM Cert. is helping fantasy players advance to the next round of the playoffs by highlighting notable player injuries that may be impacting your Fantasy Football team. These insights are put together to create the Athletico Fantasy Football Injury Report, which aims to help fantasy players decide who to sit and who to start.
During Week 15 of the Athletico Fantasy Football Injury Report, Brandon discusses the injuries impacting Lamar Jackson, Austin Ekeler, and Josh Allen. Learn more by checking out the infographic below (click to enlarge):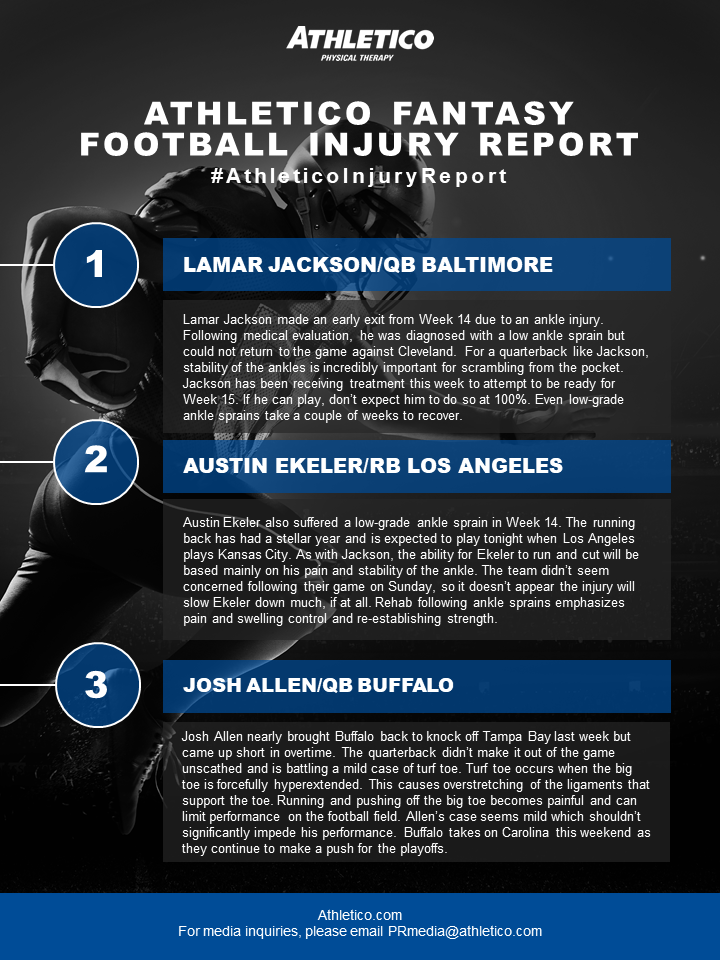 For media inquiries, please email PRmedia@athletico.com.