Athletico Fantasy Football Injury Report 2021: Week 16
Leave a Comment
COVID-19 has again taken center stage with a surge in cases in the United States and across the professional football league. With COVID-19 cases and injuries affecting more players than ever, your Fantasy Football lineups can change at any moment.
Athletico's Brandon Bowers, PT, DPT, ASTYM Cert. is helping fantasy players decide who to sit and who to start in this must-win week, highlighting notable player injuries that may impact your Fantasy Football team.
During Week 16 of the Athletico Fantasy Football Injury Report, Brandon discusses the injuries impacting Teddy Bridgewater, Chris Godwin, and Sterling Shepard. Learn more by checking out the infographic below (click to enlarge):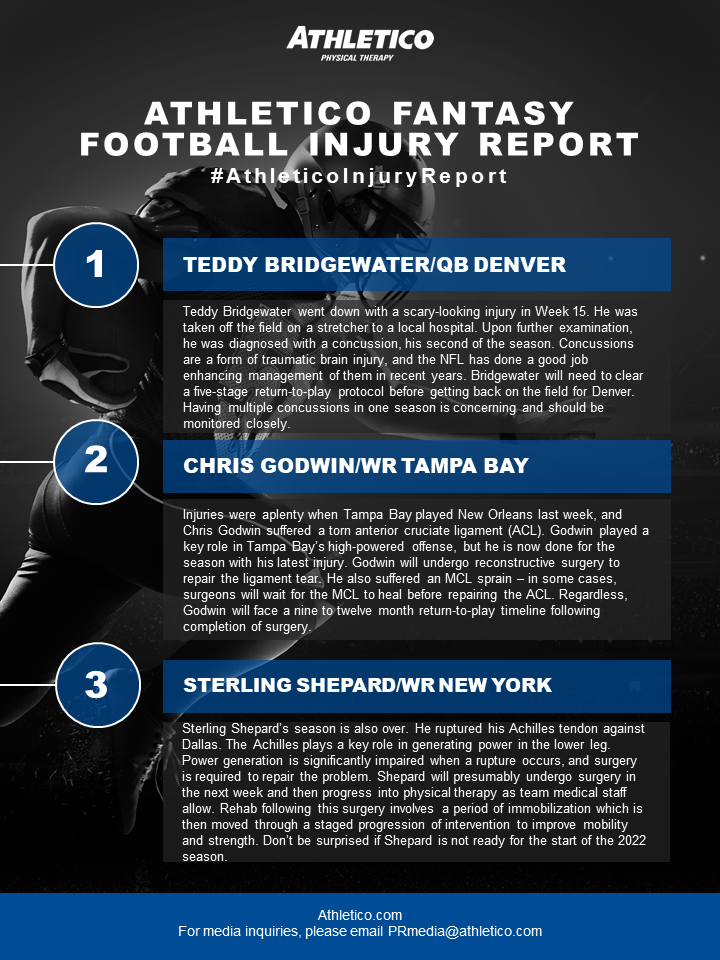 For media inquiries, please email PRmedia@athletico.com.