Athletico Fantasy Football Injury Report 2021: Week 17
Leave a Comment
For running backs, players must have great balance, agility, and vision and know where to run. An injury can be detrimental to the player's strength, explosion, and playing speed. In this edition of the Athletico Injury Report, we highlight injuries impacting a few critical running backs in the league.
Athletico's Brandon Bowers, PT, DPT, ASTYM Cert. is helping fantasy players decide who to sit and who to start as we head into the final week of 2021 Fantasy Football, highlighting notable player injuries that may impact your team.
During Week 17 of the Athletico Fantasy Football Injury Report, Brandon discusses the injuries impacting running backs Darrell Henderson, Clyde Edwards-Helaire, and James Robinson. Learn more by checking out the infographic below (click to enlarge):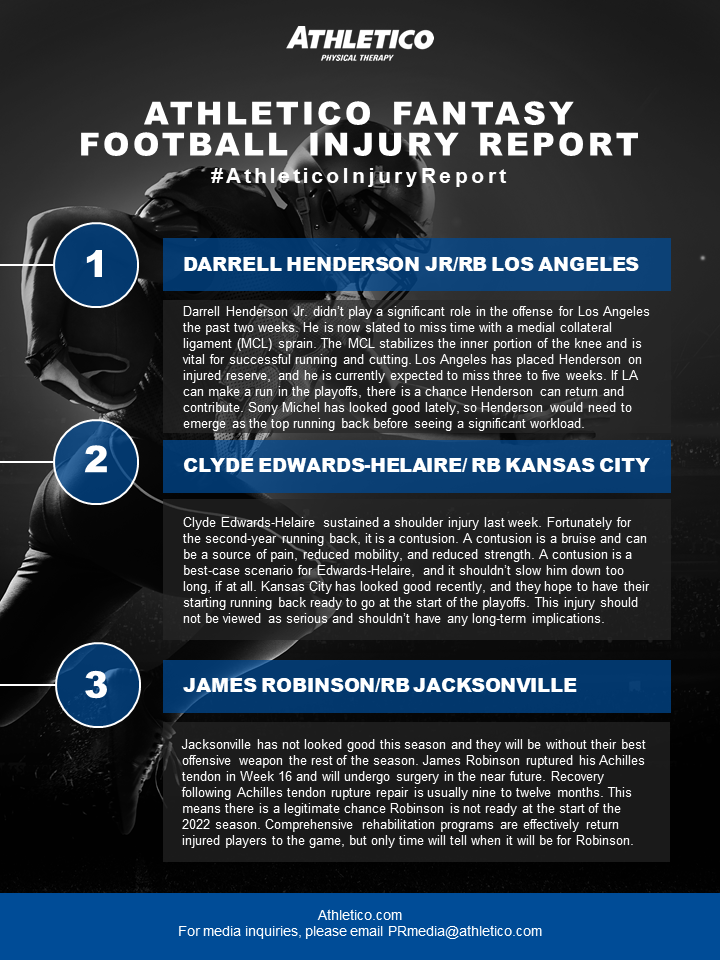 For media inquiries, please email PRmedia@athletico.com.