The 2022 Winter Paralympics will have 78 events featuring six sports. The snow sports are alpine skiing, cross country skiing, biathlon, and snowboarding. The ice sports include para ice hockey and wheelchair curling. Paralympic athletes have a range of disabilities that include but are not limited to impaired muscle power, impaired range of movement, limb deficiency, vision impairment, and intellectual impairment. Here are some Paralympians to watch for in Beijing in 2022:
---
Oksana Masters (cross country skiing, biathlon):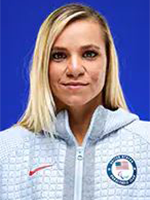 Masters was Team USA's most successful athlete at the 2018 Paralympics. She also competed in the Summer Olympics in Tokyo last year in a time trial road race where she won gold. Masters had surgery last year which put a pause on her training, but she could still compete in the Summer Games and is looking ahead to Beijing. She will be competing in both cross country skiing and biathlon events.
---
Laurie Stephens (Alpine skiing):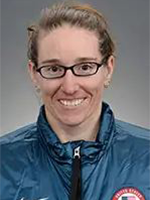 Stephens is a four-time Paralympian and a seven-time medalist. She has been skiing since age 12. She has also previously held records in the sport of para swimming. In para skiing, the athletes compete in a sitting position. Stephens hopes to compete in 5 different skiing events this year, including downhill, slalom, and Super-G. Be sure to turn in to watch if Stephens will add to her medal count this year.
---
Zachary Miller (Snowboarding):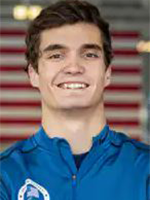 Miller is a first-time Paralympian. He was born with Cerebral Palsy and has been skiing and snowboarding since he was a young child. He recently won a gold medal in 2021 at the world championships in the dual banked slalom. He hopes to win his first Paralympic medal in Beijing this year!
---
Josh Sweeney (Nordic Skiing):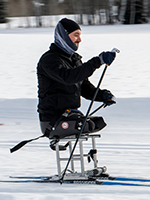 Sweeney is a previous Paralympic sled hockey player, but he will be going to Beijing to compete in cross country skiing. Sweeney became a bilateral amputee after serving in the military and stepping on an IED in 2009. He earned a gold medal with the sled hockey team at the 2014 Winter Games. Will he earn an individual medal in 2022?
---
Batoyun "Oyuna" Uranchimeg (Wheelchair curling):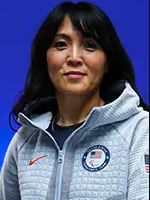 This will be Uranchimeg's first Paralympic Games. She only began competing in curling in 2016. She became paralyzed below the waist after a car accident. This year, the curling team is looking to take home their first medal in the Paralympic Games!
---
Brody Roybal (sled hockey):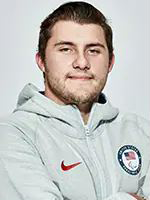 Roybal is traveling to his 3rd Paralympics. He is a two-time gold medalist with the sled hockey team. He became the youngest member of Team USA's Paralympic Sled Hockey Team at 15 years of age in 2014. Team USA is looking to bring home their 4th straight Paralympic Gold medal this year!
---
Be sure to watch all of Team USA's athletes from March 4- March 13, 2022!
The Athletico blog is an educational resource written by Athletico employees. Athletico bloggers are licensed professionals who abide by the code of ethics outlined by their respective professional associations. The content published in blog posts represents the opinion of the individual author based on their expertise and experience. The content provided in this blog is for informational purposes only, does not constitute medical advice and should not be relied on for making personal health decisions.