Athletico Fantasy Football Injury Report 2022: Week 9
Leave a Comment
Now, more than halfway through the 2022 season, brutal bye weeks and some season-ending player injuries have left fantasy football players scrambling to adjust their lineups.
To help you make the right call on who to move into your next week of fantasy football, Brandon Bowers, PT, DPT, Astym Cert. talks player injuries in the weekly Athletico Fantasy Football Injury Report.
In this week's #AthleticoInjuryReport, Brandon is discussing injuries impacting Cooper Kupp, Irv Smith, and Rashod Bateman. Learn more by checking out the link below (click to enlarge):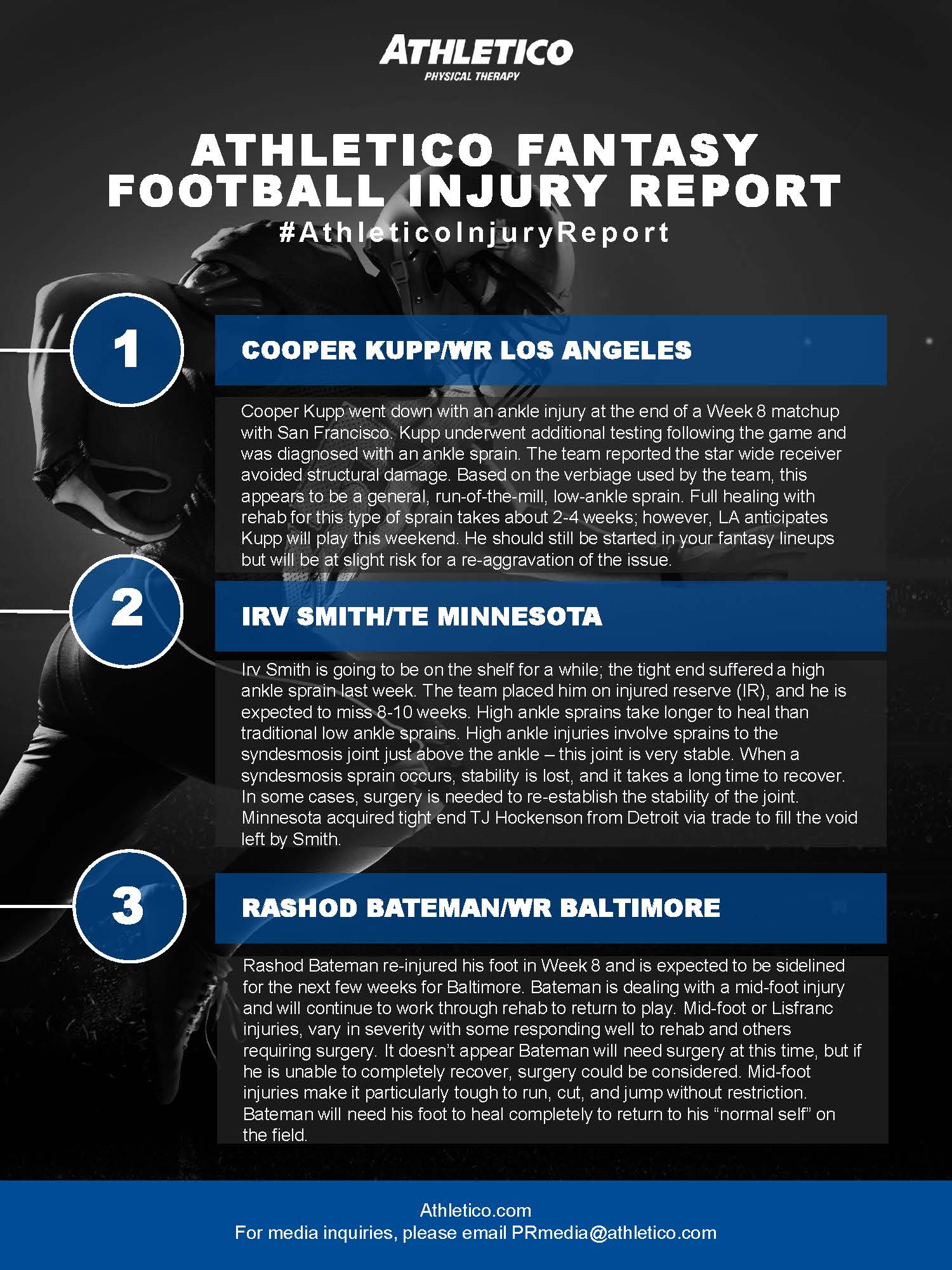 For media inquiries, please email PRmedia@athletico.com.
The Athletico blog is an educational resource written by Athletico employees. Athletico bloggers are licensed professionals who abide by the code of ethics outlined by their respective professional associations. The content published in blog posts represents the opinion of the individual author based on their expertise and experience. The content provided in this blog is for informational purposes only, does not constitute medical advice and should not be relied on for making personal health decisions.