If your fantasy football team has made it this far, chances are you need just one more win to be named champion, as most leagues conclude this weekend.
Athletico's Brandon Bowers, PT, DPT, ASTYM Cert. is helping fantasy players decide who to sit and who to start in this must-win week, highlighting notable player injuries that may impact your Fantasy Football team.
During Week 16 of the Athletico Fantasy Football Injury Report, Brandon discusses the injuries impacting Lamar Jackson, Dallas Goedert, and Nick Chubb. Learn more by checking out the infographic below (click to enlarge):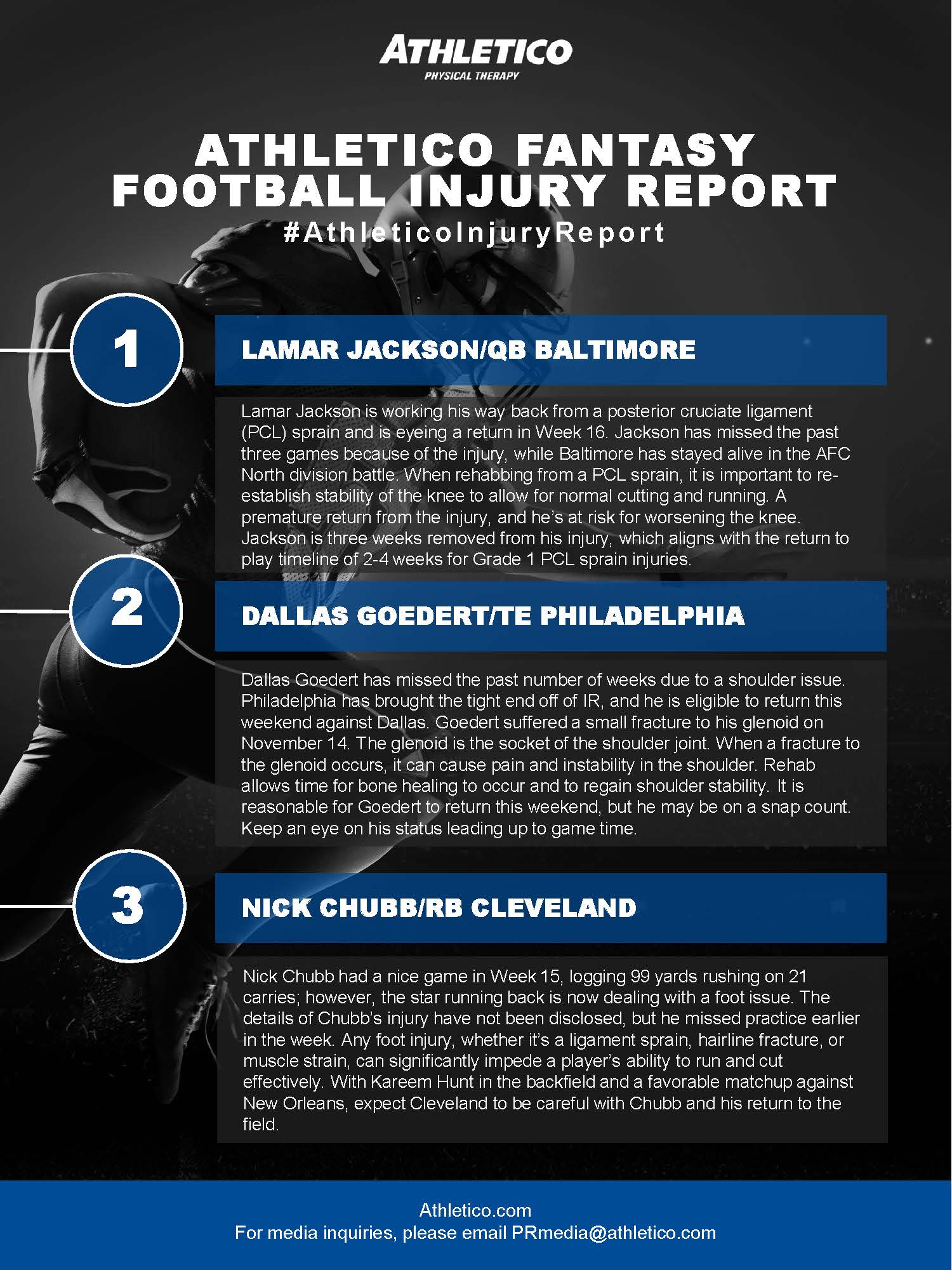 For media inquiries, please email PRmedia@athletico.com.
The Athletico blog is an educational resource written by Athletico employees. Athletico bloggers are licensed professionals who abide by the code of ethics outlined by their respective professional associations. The content published in blog posts represents the opinion of the individual author based on their expertise and experience. The content provided in this blog is for informational purposes only, does not constitute medical advice and should not be relied on for making personal health decisions.