Athletico Elgin: Athletico Physical Therapy's Newest Clinic Now Open
Posted on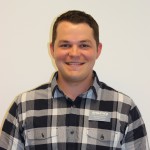 Elgin, IL —Athletico's newest location will provide residents of Elgin with quality care and rehabilitation. Treatment will be available to English and Spanish speaking patients who have experienced injuries, accidents, or everyday aches and pains when Athletico Physical Therapy opens on the east side of the Fox River on September 8 at 795 Summit Ave.
Athletico's team of specialists ensure patients accomplish their individual goals. "I enjoy the one-on-one care that we provide for patients at a high level for an extended period of time," shared Facility Manager Jeremy Smith, PT, DPT. "We aim to consistently provide quality care. 98 percent of our patients would recommend Athletico to a friend, and I look forward to continuing this with our newest Elgin location."
Services available at Athletico Elgin include:
Additionally, Athletico Elgin will provide:
Convenient hours include early mornings, evenings, and Saturdays.
Prompt scheduling of each initial evaluation is within 24-48 hours of the patient's phone call.
Ongoing patient education on diagnosis, treatment plans, and prescribed home-exercise programs.
Clear, consistent communication between therapist, physician, and patient regarding progress. This location also includes a bilingual staff to provide improved communication with the surrounding community.
Transportation service is also available for patients upon request.
To learn more about the Athletico Elgin clinic or to schedule a complimentary injury screening, visit Elgin's location page, call Jeremy Smith at 847-289-6500 or email her at jsmith@athletico.com.
Find an Athletico.