Essential Tips to Stay Healthy This Spring
Posted on
Keeping Your Hands Safe from 21st Century Thumb, Gardening and Softball
After a long winter, Athletico Physical Therapy is excited to celebrate Occupational Therapy Month in April. Athletico's Occupational Therapists, who specialize in hand therapy, are embracing springtime activities with athletes, gardeners, and everyone that is looking forward to getting spring back in their step! Athletico Physical Therapy provides tips to keep hands healthy and pain free this spring!
Texting – As technology continues to advance, our bodies have been introduced to ranges of motion and overuse leading to 21st century thumb; the irregular motion of the thumb due to texting that can cause pain, discomfort and even injury. Communication has been simplified with email and text messaging presenting a variety of new aches and pains that our bodies are not accustomed to. When texting, thumbs move at a higher frequency than normal. Texting with the pointer finger, rather than the thumb allows a natural range of motion preventing injuries that occur with irregular movements. The heightened frequency at which a person texts with their thumbs is an unnatural motion, potentially leading to tendonitis or arthritis.
Gardening – While in the garden, Athletico Occupational Therapists encourage the use of new tools and stretching for anyone who has a green thumb. Occupational Therapy can help dimini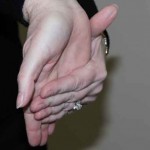 sh a gardener's aches and pains, focusing on strengthening upper extremities when doing yard work. Many tools are available for gardeners to stay active and pain free. Wearing gardening gloves protects hands from cuts that can occur while out in the garden. Another way hands stay protected is through the use of larger handled tools. Longer handles that are padded or curved provide less stress on the joints and avoid pressure on the palm. With new tools in mind do not forget the simple things such as using a knife or scissors to open packages, and move heavy materials with a wheel barrow. These tips will keep your hands healthy and pain free.
Another way to stay pain free in the garden is by taking breaks to stretch and conserve energy. This allows the body to recover. Have a water break and relieve stress from achy joints or muscles.  Rotating tasks or kneeling in a half kneel position for better balance provides rest while continuing to work. If you find yourself using the same hand tool or participating in one task for a long period of time, be sure to stretch open your fingers intermittently. After working outside be sure to prevent next day soreness with short walks, arm stretches, soaking hands in cool water, or taking a nice warm bath. If pain continues, visit your local Athletico for a complimentary injury screen.
Pain Free Tips for Gardeners Part 1
Pain Free Tips for Gardeners Part 2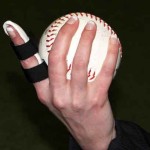 Baseball/Softball – Also, with spring comes the return of America's pastime, baseball and softball. Bad bounces and misread balls are inevitable on the playing field whether you are playing 16 inch, 12 inch, or fast-pitch. Common injuries in baseball and softball include a wrist fracture, mallet finger, jammed (sprained) finger, collateral ligament injury, strain of the thumb, or bone fracture. An impact injury, also referred to as a jammed finger can cause pain and swelling often in the middle of the joint or the knuckle. Many times, a jammed finger will allow continued motion. Even if this is the case, the injury can be more severe than anticipated. Finger fractures and complicated dislocations are the most commonly missed injuries in sports. If not treated early, what may start as a jammed finger can lead to complications and permanent loss of motion. Therefore, be sure to seek medical treatment and provide the injury with proper medical attention in order to return to the field of play safely. Stop by an Athletico clinic for a complimentary injury screen and we can help manage any injury sustained.
Whether you're busy texting, out in the garden, or playing ball be sure to keep your hands safe this April. Visit www.athletico.com/OT to help celebrate Occupational Therapy month with more tips, blogs, and videos. Content will also be shared via Athletico social media platforms throughout the month of April.
Find an Athletico.