Athletico Athletic Trainer Tyler Harris had the opportunity to travel with the U-17 Men's National Team (MNT) to San Pedro Sula, Honduras from February 24th – March 3rd. This was the team's last international trip before World Cup qualifying begins in Panama this April.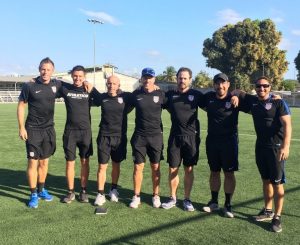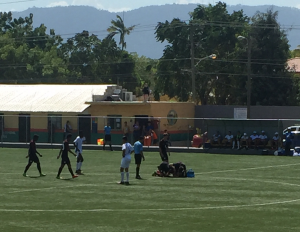 The trip helped the U-17 MNT athletes prepare for qualifying, as they were able to get acclimated to the extreme heat and turf fields. The team brought a big roster of 26 players on the trip, who played two double headers against Honduras.
The first day of games went well, with the first U.S. team winning 3-1 and the second team tying Honduras with a 0-0 game. There were two days to rest and recover before the U-17 team took on Honduras for another double header. Both teams responded to the challenge in the next round of games, with the first game ending in a 4-1 victory for the U.S., and the second team improving from their first performance with a 4-0 victory.
Overall, the trip was a great experience and helped prepare the U-17 MNT for the tough qualifying road ahead. These games provided a good opportunity for the team to experience difficult games in hostile environments, especially given the hot temperatures and humidity.
Click here to read about other trips Athletico has taken with U.S. Soccer!