Help Beyond Medications
Prostatitis is described as either an infection or an inflammation present in the prostate.  It can affect men of all ages. The primary symptom of prostatitis is repeated urinary tract infections (UTIs), however, more symptoms can be present.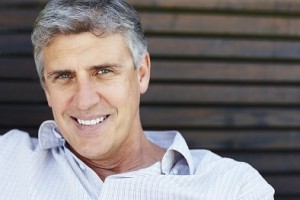 There are three types of prostatitis:
Acute bacterial prostatitis – which presents as an active infection with symptoms including fever/chills, prostate pain, painful urination, lower back pain, difficulty with urination, and inability to fully empty the bladder. There is bacteria found in the urine with testing. This is the least common type, but can be quite severe.
Chronic bacterial prostatitis – will present with recurrent urinary tract infections (UTI), and symptoms of the previous type stated above that can be constant or intermittent in nature over a period of three months.  If the symptoms are intermittent, they need to be present during three of the last six months to be considered chronic.  There is bacteria found in the urine with testing.
Chronic prostatitis/chronic pelvic pain syndrome – presents with symptoms of rectal, pubic, scrotal, tailbone, groin, lower back and/or penile pain; and pain during and/or after ejaculation. There is no bacteria found in the urine. This type is the most common of the three and accounts for 90% of the cases of prostatitis.
In all three cases, a physician will prescribe antibiotics to the patient. In addition to that, other medications may be prescribed to assist with relaxation of the muscles or for depression due to chronic pain.
With Chronic Prostatitis, the pain has been present for long enough that the pelvic muscles can become very tight and difficult to relax. Muscle tension in this area can lead to increased pain with sitting for any length of time, pain with urination, and sexual dysfunction. Additionally, a slumped standing or sitting posture can become the norm due to the muscle tightness throughout the abdomen and pelvis.  Maintaining good posture will be uncomfortable as it stretches the muscles that will not relax. Chronic pain also can lead to depression as the pain is always present and it becomes difficult to participate in social, recreational, or sexual activities.
When the symptoms continue to persist after taking medications, physical therapy treatment with an Athletico Men's Health specialist can assist with discomfort and improve your health. These therapists are specially trained to treat the pelvic floor and these pain conditions.
Some potential treatments for this condition include:
Manual therapy techniques to release the tender points and tension in the pelvic floor muscles as well as around the pelvic region and lower back
Pelvic floor muscle exercises for either strengthening or relaxation depending upon the patient's needs
Use of biofeedback to assist with pelvic muscle strengthening or relaxation
Stretching exercises for the lower back and hips
Postural strengthening exercises
Hip strengthening
Aerobic exercise
Education on bladder health to reduce urgency and/or frequency of urination, and helping to fully empty the bladder during urination.
If you need more information about treatment for this condition, contact one of our knowledgeable Men's Health specialists today.