As we turn the page to start fresh in the New Year, it's not without reflecting on 2020 and some of the events that made up such a historical year. Being in the works for some time, especially after the past year that inspired so much change, the Athletico leadership team is proud to unveil our inaugural Inclusion, Diversity & Equity Council. This council was deemed as essential to building upon our culture and was created through nominations and volunteers who want to work together to make a difference at Athletico. The council aims to create a safe environment for employees to learn from each other in which inclusion creates a climate where diversity can thrive.
We are extremely proud to announce the members that make up our Inclusion, Diversity & Equity Council and posed them each with the question: "What does it mean to you to be on this council?"
---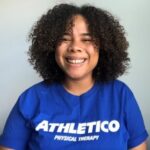 Destinee, Head Athletic Trainer – East St. Louis Senior HS
"Being on the ID&E council means that I can help foster a healthier work environment and enable Athletico clinicians to provide more inclusive care to their patients."
---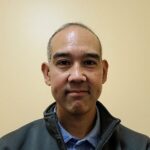 Gran, Facility Manager – Foster & Pulaski, Chicago IL
"It's a great honor to assist with creating a culture within our organization where everyone has a sense of belonging, respect and acceptance despite their individual differences."
---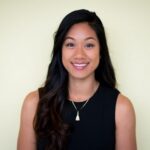 Melody, Regional Manager – Loop West, Chicago, IL
"Being on the ID&E council shows our company's efforts in creating a platform for all voices to be heard and an opportunity for us to celebrate our diverse backgrounds and experiences. It's a privilege to advocate for my Athletico family, and I'm excited to collaborate with my colleagues across the company to strengthen our bond and support for each other."
---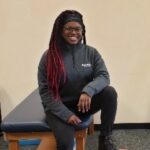 Britney, Physical Therapist Assistant – Kokomo, IN
"Being on the ID&E council means being a part of an upward shift for the betterment of Athletico as a company. I believe that representation and support matters in all aspects of life; most importantly, representing those who struggle to be seen, heard, and understood is vital to my participation in this council. Looking forward to major success."
---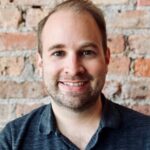 Jordan, Facility Manager – Aurora South, IL
"Serving on the ID&E council means having a chance to create a more inclusive environment for both our staff and patients. I am excited to work towards shaping our culture to ensure all of our employees are welcomed and appreciated for who they are and am eager to advocate for opportunities to improve health equity in the communities we serve."
---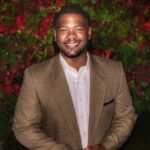 Leython, Co-Chair, Facility Manager – Royal Oak, MI
"Being a member of the ID&E council is a special opportunity to serve. It means that not only is my voice on matters of inclusion, diversity, and equity being heard amongst my peers in the physical therapy profession, but I'm also able to speak up to represent the unheard voices of so many others within our industry. I feel honored to play a part in making Athletico truly "better for every body" while challenging our profession to be more reflective of the population that we serve."
---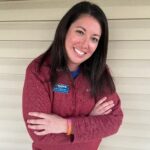 Molly, Facility Manager – St. Louis, South City
"It allows me the unique position of advocating for marginalized groups in society while serving as an employee for a large company. There is no greater honor to me than having a platform to implement change that could have an impact at such a large scale within our company, as well as the clients we treat. I'm ecstatic to be a part of fostering change, love, and acceptance for all and look forward to what we can accomplish as a council."
---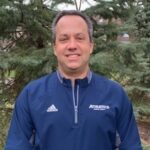 Tom, Co-Chair, Vice President of Organizational Effectiveness
"I want every single employee at Athletico to feel comfortable coming to work as their true selves – every day, using their gifts and skills to bring kindness, care, & restoration into the communities in which we serve. Over my career, serving on teams with those kinds of peers have been both the most effective… and the most rewarding."
---
We are proud to have the individuals above serving on the ID&E council and believe together, they will have a huge impact within our organization and our greater purpose of empowering people, inspiring hope and transforming lives. If you are interested in learning more about joining the Athletico team, please contact careers@athletico.com for more information.
The Athletico blog is an educational resource written by Athletico employees. Athletico bloggers are licensed professionals who abide by the code of ethics outlined by their respective professional associations. The content published in blog posts represents the opinion of the individual author based on their expertise and experience. The content provided in this blog is for informational purposes only, does not constitute medical advice and should not be relied on for making personal health decisions.