If your fantasy football team didn't perform as well as you hoped for in Week 3, it may be time to make some changes to your lineup!

Athletico's Brandon Bowers, PT, DPT, Astym Cert. highlights injuries within the professional league each week in the Athletico Fantasy Football Injury Report so you know who to sit and who to start.
This week in the #AthleticoInjuryReport, you can expect Brandon to discuss injuries affecting wide receivers A.J. Brown and JuJu Smith-Schuster along with Los Angeles quarterback, Justin Herbert. Learn more by checking out the infographic below (click to enlarge):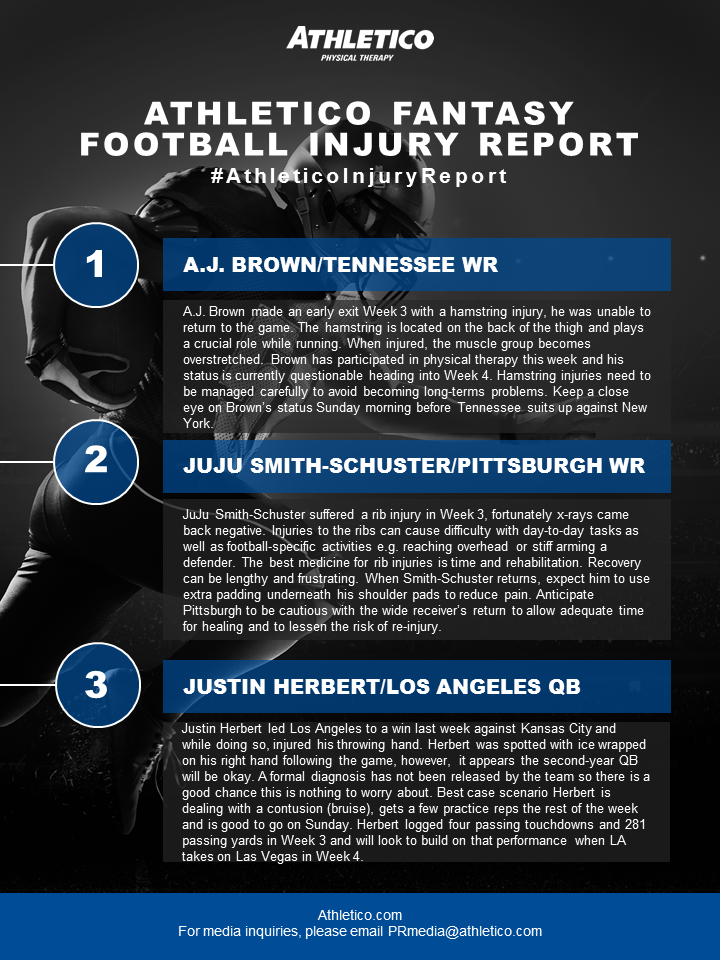 For media inquiries, please email PRmedia@athletico.com.