As fantasy football players enter the sixth week of the football season, many are scrambling to fill gaps left in their roster due to injuries and bye weeks.
For advice on who you should play or bench this week, Brandon Bowers, PT, DPT, Astym Cert. provides the following tips in this week's Athletico Fantasy Football Injury Report.
This week in the #AthleticoInjuryReport, Brandon discusses injuries (including one season-ending) affecting running backs Saquon Barkley and Clyde Edwards-Helaire along with one of Pittsburgh's most reliable wide receivers, JuJu Smith-Schuster. Learn more by checking out the infographic below (click to enlarge):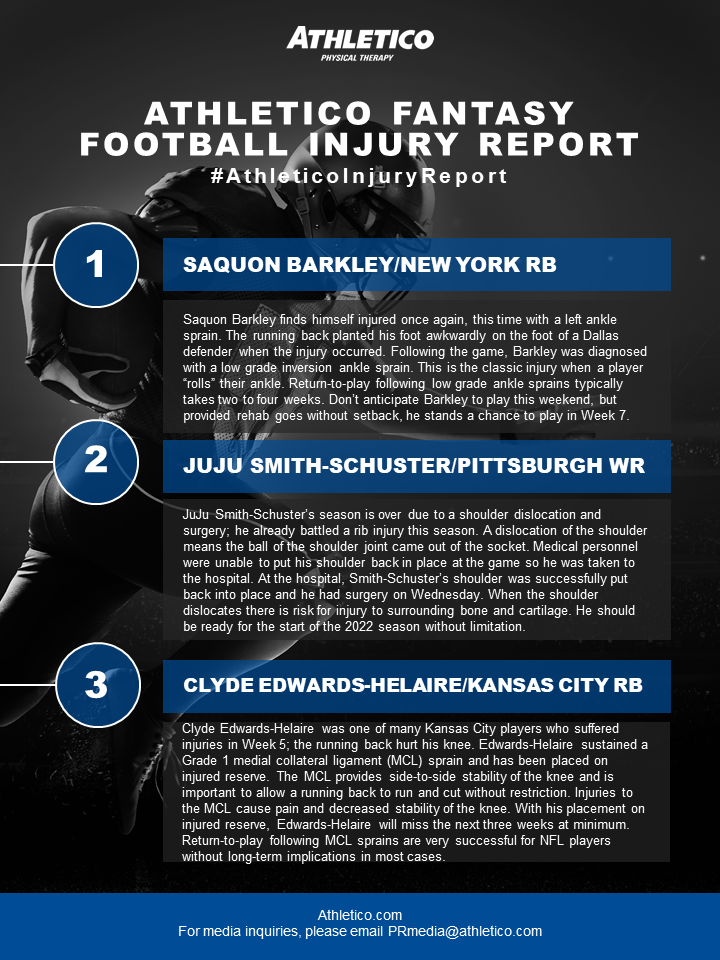 For media inquiries, please email PRmedia@athletico.com.