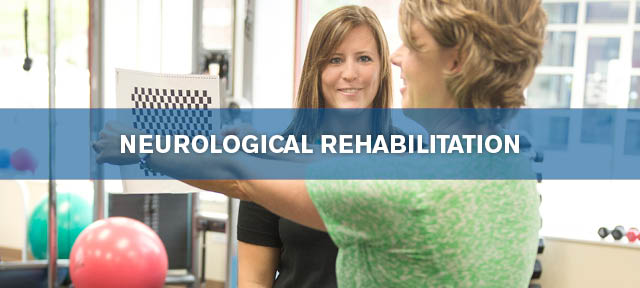 Neurological Rehabilitation at Athletico Physical Therapy encompasses all services that provide care for the nervous system and disorders that can affect its normal operation. Neurological Rehabilitation provides care for patients experiencing physical challenges from a variety of diagnoses including vestibular conditions, de-myelinating diseases, neurodegenerative conditions, and concussions.
In addition to treating conditions of the spine and musculoskeletal system, Athletico Physical Therapy Neurological Rehabilitation specialists treat Amyotrophic Lateral Sclerosis (ALS) also known as Lou Gehrig's Disease and Guillain-Barre syndrome. Athletico therapists work with patients and their families to optimize physical function and enhance independence during daily activities.
Click to Start Your Treatment Today
Head Injury & Concussion
Multiple Sclerosis
Parkinson's Disease
– headaches
– dizziness
– eye strain or blurred vision
– balance problems
– motion sensitivity
– persisting nausea
– difficulty concentrating
– neck pain
– vestibular
– weakness
– balance problems
– clumsiness or poor coordination
– gait abnormality
– fatigue
– balance problems
– gait abnormality
– poor coordination
– weakness
– immobility or rigidity
– stooped posture
Stroke
– weakness
– balance problems
– abnormal gait
– spasms
– visual/perceptual deficits
Find an Athletico.