Athletico Athletic Trainer Barrett Jones traveled to Jamaica with the U-17 Men's National Team (MNT) in the first week of November for a pair of Friendlies – one against host Jamaica and another against Arnett Gardens.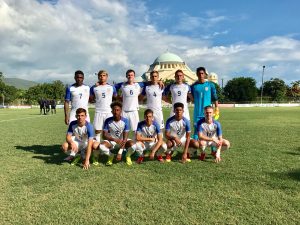 This trip was a great test for the team and staff, who had to prepare for an in-region opponent that they may see in qualification for the 2017 U-17 World Cup in April. The trip to Jamaica consisted of two travel days, six days in the capital of Kingston and three games each at various locations.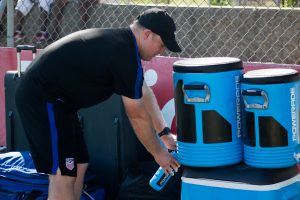 The first game against Jamaica U17M took place on November 1st and was played at National Stadium East. The size and physicality of the Jamaican team was present throughout the game, but the U.S. played and connected well through the match. The U.S. ended up winning with a score of 3-0.

Next the U.S. played local team Arnett Gardens U-20. The game was played on November 3rd at Jamaica College. This was a challenging game for the U-17 MNT, partly because of a difficult playing surface. Even though the U.S. played a physical game, they ended up losing with a final score of 1-0.

To finish out the trip the team played Jamaica U17M a second time on November 5th at St. Georges College. This was a very physical and mentally challenging game for the U.S., but the team came out on top with a score of 4-0.
Click here to read about other trips Athletico has taken with U.S. Soccer!