Student Loans? We can help.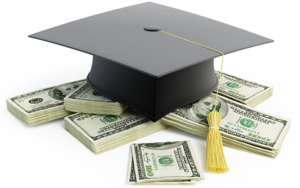 When starting a new role in the healthcare field, there's plenty to keep you busy. From learning new systems to meeting new colleagues, the last thing you need to worry about is student debt. That's why Athletico, through a partnership with SoFi at Work, will provide qualifying clinicians with a $100 monthly contribution (up to $1,200 annually) toward their student loans.
Eligibility begins on day one of employment.
---
Let's conquer student loan debt – together.
Get $100 per month toward your student loans – tax free.

Athletico will contribute $100 per month – every month – toward the principal balance of your student loan for the duration of your tenure with us through our student loan repayment program – tax free.

Refinance and get a 0.25% rate discount.*

Refinancing your student loans+ for a lower rate could also help you save significant dollars over the lifetime of your loan thanks to flexible terms, plus competitive fixed or variable student loan rates. And you can get an even lower rate with a 0.25% rate discount through SoFi at Work.
---
How our Program Works

---
Get even more financially empowered.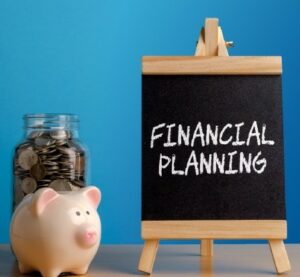 Your SoFi at Work Dashboard is your central hub for "all things financial" in your life—designed to help you achieve greater financial independence. Check out everything it has to offer, including:
Credit score monitoring – SoFi insights keeps track of your credit score with real-time alerts when things change.
Take our financial self-assessment – Get a 360-degree, bird's-eye view of your finances, plus the tools and resources needed to make improvements.
Contact our Talent Acquisition Team at careers@athletico.com.
---
Eligibility
Eligible clinicians may enroll at any time for this benefit through SoFi and must meet the following criteria:
Must be actively employed, AND
At least 21 years of age, AND
Working at least 30 standard hours each week (based on ADP standard hours field), AND
Your role is within one of the following job titles:
Physical Therapy

Physical Therapist Assistant
Physical Therapist Assistant Float
Physical Therapist
Physical Therapist Float
Travel Physical Therapist
Home Physical Therapist
Hand Therapy Service Manager
Manager Home Health Staffing

Athletic Training

Associate Athletic Trainer
Intermediate Athletic Trainer
Athletic Trainer
Senior Athletic Trainer
Athletic Trainer Manager
Athletic Trainer Manager, MSA
Athletic Trainer Director
Virtual Care Specialist
Manager Virtual Services
Occupational Therapy

Certified Occupational Therapy Assistant
Occupational Therapist
Occupational Therapist Float

Clinic Manager/Regional Director

Assistant Clinic Manager
Clinic Manager
Area Manager
Regional Director

Workers Compensation
WC Specialist
Industrial Wellness Specialist
Industrial Wellness Specialist ATC
Lead Industrial Wellness Specialist
WC Program Manager
Director Workers Compensation
Please Note: This benefit program does not apply to OSI clinicians at this time.
The student loan must be for your personal education (cannot be a loan for a dependent's education), issued at a U.S. based financial institution, and the loan must be in good-standing. Employees must be actively employed on the 20th of each month to receive the benefit for that month and must have completed the enrollment process with Sofi by the 10th of that same month.
Employees enrolled will continue to receive monthly payments until their loan has been satisfied or they voluntarily un-enroll with SoFi.
---
How to participate
1. Go to SoFi.com/Athletico and enter your last name, Athletico work email, & date of birth.
2. Create a SoFi account or merge with your existing SoFi account.
3. Select 'Enroll Now for Student Loan Contributions' in the 'Your benefits' section.
4. Connect to your student loan servicer by either:
– Syncing your student loan servicer (e.g., Navient) and entering your login credentials; or
– Upload a monthly billing statement of your student loan. The statement must include the loan numbers, loan balance, and interest rate.
5. Select the student loan you want the contribution to go towards and complete your enrollment.
For video enrollment instructions, please click here.
---
Not part of the Athletico team? Connect with our Talent Acquisition team today at Careers@athletico.com.
---
Questions?
Please review the attached FAQ for more information on the program, including eligibility and enrollment details. If you have any questions on the Student Loan Repayment Program, please reach out to the Athletico Benefits Team at Benefits@Athletico.com.
If you need enrollment or login support, please contact SoFi's dedicated partner support by calling 833-277-7634 or emailing your-benefits@sofi.com.
Monday-Thursday: 8am-10am ET // Friday-Sunday: 8am-8pm ET
---
Disclaimers:
‡ Employer Contributions: Many employers engage SoFi to assist in the delivery of an Employer Contribution to their Employees. If you use SoFi to receive your Employer's contributions, you agree to the following terms:
1. You are responsible for designating and confirming your contribution amounts through your employer directly and through the SoFi Site. SoFi is not responsible for verifying you receive the correct contribution amount.
2. The contribution is made by your employer to you. SoFi's role is only to assist in connecting your selected external account to receive the contribution.
3. When you use SoFi to connect an external account, including a student loan account and any 529/College savings Plan, you agree to the terms set forth above in Connected Accounts.
4. You must establish and maintain your student loan account and any college savings plan. SoFi does not establish, support, maintain, or monitor these accounts in any way. You are required to, and you agree to, regularly check these accounts to ensure contributions (your contributions and your employer's contributions, if any) are correctly received.
5. You must notify SoFi or your employer immediately if you notice or have reason to believe funds are not delivered correctly to your external accounts.
6. You authorize SoFi to receive information about you from your employer as necessary in order to facilitate your participation in the employer's program.
Student Loan Payment Information: Certain employers engage SoFi to assist employees identifying the amount of payments made to a student loan account so that the employer may use this information in its benefits plan. If your employer requests that you use SoFi for this purpose, you agree to the following terms:
– You will be asked to connect your loan account so that SoFi may obtain information about your payments to share with your employer.
– When you use SoFi to connect an external loan account, you agree to the terms set forth above in Connected Accounts.
– You give SoFi permission to share with your employer information from the account including the amounts and timing of your payments to the account.
– If you connect an external account for purposes of sharing student loan information with your employer, you attest and certify the connected loan is a qualified student loan account used for educational purposes.
*0.25% rate discount for refinancing your student loan: Terms and conditions apply. Offer good for new student loan refinancing customers only and subject to lender approval. To receive the offer, you must: (1) register and/or apply through your SoFi at Work Dashboard or Benefits Portal; (2) complete a loan application with SoFi within 90 days of your application submit date; (3) and meet SoFi's underwriting criteria. Once conditions are met and the loan has been disbursed, the interest rate shown in the Final Disclosure Statement will include an additional 0.25% rate discount because of your involvement with a SoFi partner company at the time of loan origination. Offer good for new customers only. Cannot be combined with other rate discounts, with the exception of the 0.25% autopay rate discount. SoFi reserves the right to change or terminate the Rate Discount Program to unenrolled participants at any time with or without notice
Find an Athletico.