Athletico physical therapists are dedicated to not only helping patients reach their health and wellness goals, but also providing outstanding patient care that goes beyond assigning exercises.
The dedication that Athletico's therapists have for their patients does not go unnoticed. Oftentimes when patients share their comeback stories, they also acknowledge the therapists that helped them get back to doing the things they love to do. In celebration of National Physical Therapy Month, we are highlighting a few of these patient stories below:
Bob Samonski – Post Hip Replacement
Treated by Athletico Mt. Greenwood's Michael Walker

Comeback Story: I wanted to let you know about one of your Physical Therapists – Michael Walker, Facility Manager at Athletico Mt. Greenwood. Michael has been working with me since May 20th, 42 hours after my hip replacement surgery. I was very weak, not sure what I was able to do. I knew three things that I shouldn't do:
Don't bend past 90 degrees
Don't cross the center line
Don't turn my foot inward or outward
When I arrived on Saturday at 9:00 am, he evaluated me and started me on a work out procedure. I am not sure how he did it. I feel stronger than I have ever felt in a long, long time.
At no time did I ever take a step backwards. I have always felt great leaving the facility. I want to mention Michael's co-workers, from what I have seen they all work very well with each other. I have had the opportunity to work with many of them.
With one week remaining to finish my physical therapy (two days), I can't tell you how grateful I am to Michael and his staff for what they have done for me. I have already told my doctor's office about Michael Walker and the Mt. Greenwood location of Athletico, as my doctor was very happy with my progress. I will highly recommend Athletico, the Mt. Greenwood clinic and especially Michael for his efforts. Thank You!
Michael Affeldt – Torn Achilles
Treated by Athletico Bucktown's Amy Malone

Comeback Story: A friend of mine knew how much I loved to play basketball, so he invited me to play on his league team. I had not played full court semi-competitive basketball in about 4 or 5 years, but was really excited to get back at it.
I got to the LPHS gym early on February 4th, warmed up, stretched and shot around – I felt great! Then it happened. Running down the left wing on a 3 on 2, I went to flash into the lane and BAM! Down I went. I immediately looked behind me as I was sure someone stomped on my heel, but there was no one there. Instantly I knew I had torn my Achilles.
I opted for surgery at Rush on February 10th with Dr. Simon Lee (he is THE man). On the court, my brain thinks I am 20, but my body says, "nope, you're 40." The first six or so weeks post-surgery were tough; rest and recovery are vitally important at this stage. I called Athletico's CEO and President Mark Kaufman and was determined to get through this better than ever. He sent me to Amy Malone and the Athletico Bucktown team. As much as I love hoops, I love golf even more, and still stay relatively competitive. At first I was fearful this injury would hamper my golf not just this season, but future seasons. Then I met Amy. She put together a plan and I stuck to it. In the beginning, I was going in 2-3 times a week, and toward the end just once a week. As I write this, I cannot believe the progress I have made in six months. There is still work to do, but no chance I am where I am today without Amy and the Athletico Bucktown team. Be forewarned however, there are Ohio State Buckeyes at that location. Despite what you may think, they are fully capable of getting you on the road to recovery. Thank you Amy and Athletico Bucktown!
Raye Ann Saunoris – Son's Knee Reconstruction
Son treated by Athletico Palos Heights South's Jim Beese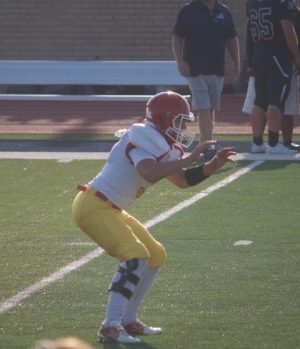 Comeback Story: A big shout out to Athletico Palos Heights South and especially physical therapist, Jim Beese and staff. My son Bladen injured his knee in January and was barely able to walk. He ended up needing a full knee reconstruct. Because of the top notch treatment Bladen received, he had a full recovery.
Bladen's complete treatment was outstanding before and after surgery. Jim and the Palos Heights staff helped Bladen gain strength and motion in his knee. Jim kept an open communication with my son's orthopedic doctor and he went out of his way to schedule appointments that were convenient. His one-on-one professional skills inspired my teenager to push himself, amidst the pain. 
Make Your Comeback
The stories above showcase just a few patient comeback stories. At Athletico, our staff is dedicated to our patients and their recovery. If you think physical therapy could be a treatment option for an injury you are experiencing, request a complimentary injury screening at a nearby Athletico by clicking the button below.
Schedule a Complimentary Injury Screen
The Athletico blog is an educational resource written by Athletico employees. Athletico bloggers are licensed professionals who abide by the code of ethics outlined by their respective professional associations. The content published in blog posts represents the opinion of the individual author based on their expertise and experience. The content provided in this blog is for informational purposes only, does not constitute medical advice and should not be relied on for making personal health decisions.