Times have changed.
Just a few years ago most parents were worrying about their teens' posture as a result of carrying heavy backpacks home from school. While this is still a concern, there is a new phenomenon impacting teens' posture, and it goes by the name of "text neck."
Text neck refers to the posture that occurs when someone hunches over with their head lowered and shoulders rolled forward to look at their phone (usually to view incoming text messages). This unnatural position can lead to a variety of injuries that impact the neck, back, shoulders and arms. Anyone can suffer from text neck, but it seems like the phenomenon is hitting one segment of the population particularly hard – teens.
"We have teens experiencing the same shoulder, neck and back pain usually felt by people 30 years older," Athletico Physical Therapist Megan Randich told the Chicago Tribune. "They shouldn't be experiencing those issues."
Since it's unlikely that teens will be giving up their smartphones any time soon, it is a good idea for both parents and their teens to be educated on exercises that can help counteract pain that can occur as a result of text neck, including the four exercises featured below that are recommended by Athletico's Dave Heidloff.
Chin Tucks
Chin tucks are a versatile exercise that can be done anywhere. While looking forward, the chin simply needs to be tucked toward the neck. When performed, this exercise should feel like the head is gliding directly backward. Chin tucks can also be done with the chin tilted slightly upward.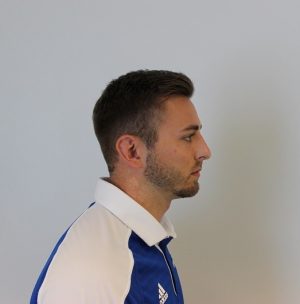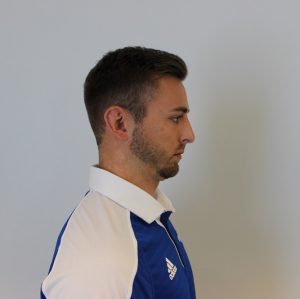 Looking Up
To counteract looking down at a smartphone for long periods of time, teens (and anyone else) can simply start looking up. This neck-stretching exercise requires the head to be tilted back, which results in better posture. When performing this exercise it is important not to stretch too far back, as doing so can result in pain or a strain on the neck. It is important to note that this exercise can be done while either sitting down or laying on the back. If being performed while laying down, the body should be propped up with the elbows.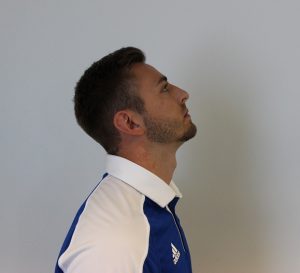 Corner Chest Stretch
The shoulders, chest and back can all be impacted by text neck, so it is imperative to practice exercises that will open up (and loosen up) these muscles. The corner chest stretch is a good starting point.
This stretch requires arms to be placed on the wall while the teen stands upright in a corner. From there, the teen can step forward into the corner until a stretch is felt across the front of their chest. Holding this pose for 30 seconds – five or more times a day – should help to counteract pain from text neck.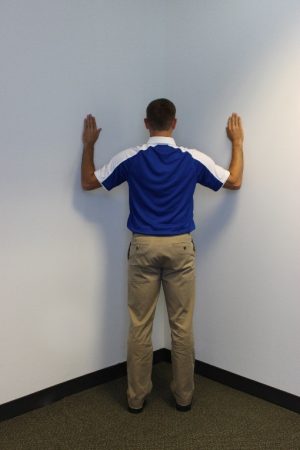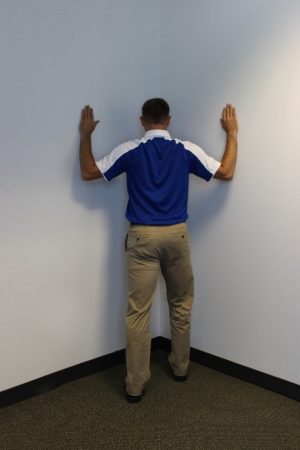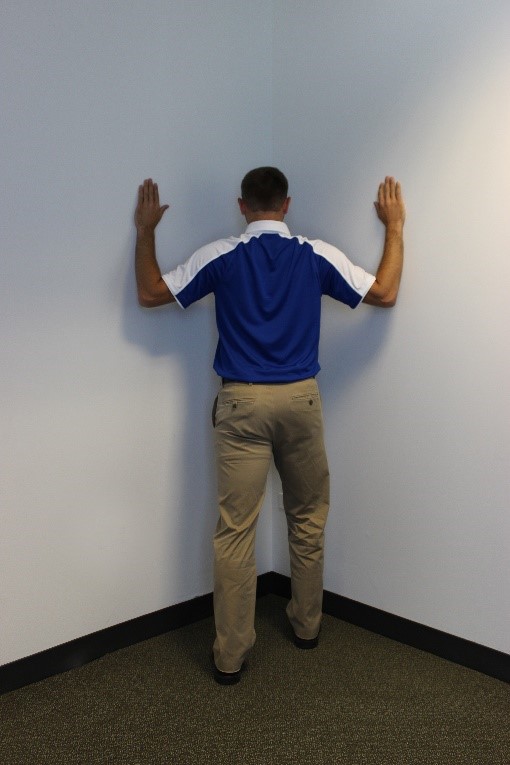 Shoulder Blade Squeezes
Another exercise that can stretch the shoulder and chest muscles is the shoulder blade squeeze. This exercise can be performed by squeezing the shoulder blades together while standing up. When done correctly, the shoulder should pull back and the chest should open up. Repeating this exercise about 30 times once or twice a day should help to keep those muscles stimulated.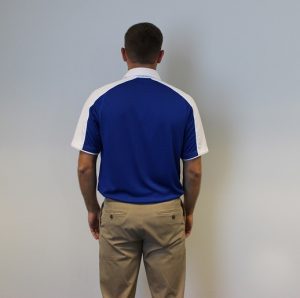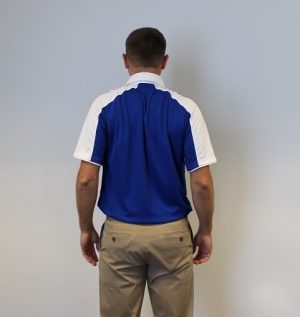 Consider PT
Anyone experiencing persistent pain as a result of text neck should consider taking the next step and meet with an Athletico Physical Therapist for a free assessment.
Athletico is now offering appointments in-clinic or virtually through telehealth. Request your free assessment using the button below.
The Athletico blog is an educational resource written by Athletico employees. Athletico bloggers are licensed professionals who abide by the code of ethics outlined by their respective professional associations. The content published in blog posts represents the opinion of the individual author based n their expertise and experience. The content provided in this blog is for informational purposes only, does not constitute medical advice and should not be relied on for making personal health decisions.