3 Ways to Sleep Better with Shoulder Pain
Leave a Comment
The importance of sleep cannot be overstated. Recent research has discovered links between poor sleep and "hypertension, obesity, type-2 diabetes, impaired immune functioning, cardiovascular disease, arrhythmias, mood disorders, neurodegeneration and dementia, and even loneliness." The causes for poor sleep are vast, but as it relates to physical therapy, sometimes pain can be the cause. Have you ever had a night you just can't seem to get comfortable because your neck, back, or shoulder hurts? Next thing you know, the alarm clock is ringing, and you've barely slept at all. You drag through the next day at work, aren't productive, and then go home only to experience the same poor night of rest again. Let's look at ways to improve sleep that is disrupted due to shoulder pain. Sleep position is the most important piece when it comes to shoulder pain. An improved sleep position can truly make the difference maker between a restful and unrestful slumber. The following sleep position modifications may help provide additional support to the arm/shoulder to reduce pain.
Sleeping on your back
Individuals who usually sleep on their backs should try resting their arm on an extra pillow or two next to the body.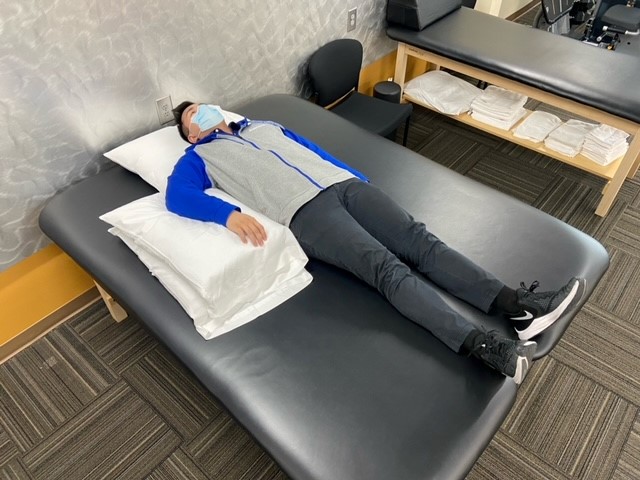 Another option is to rest the arm on the stomach with a pillow propped under the elbow and forearm.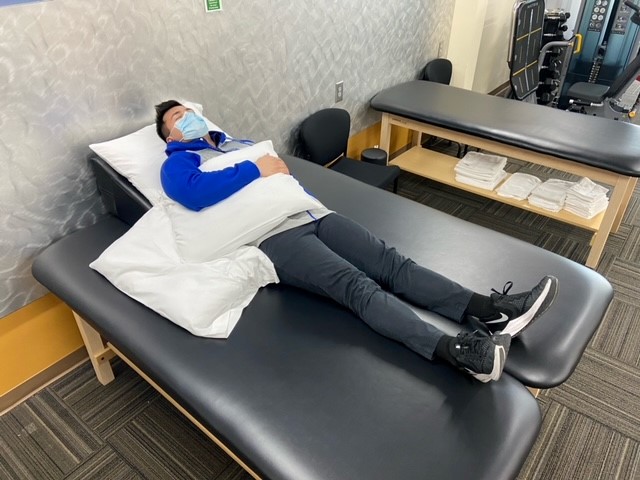 Sleeping on your side
Individuals who usually sleep on their side should try propping the arm with a pillow under the elbow and forearm.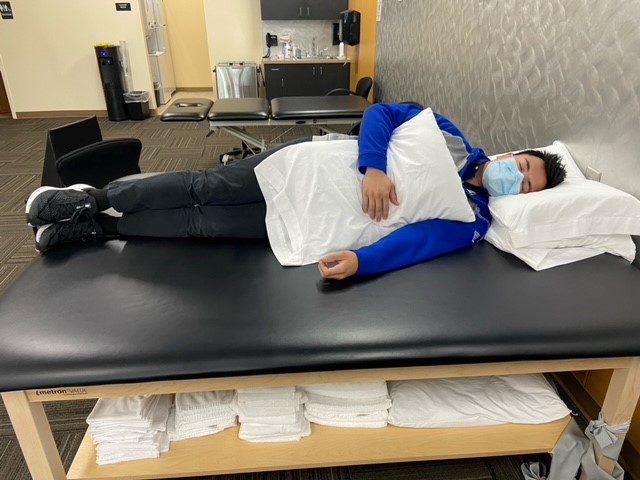 Another option is to rest the arm on pillows that are positioned away from the body.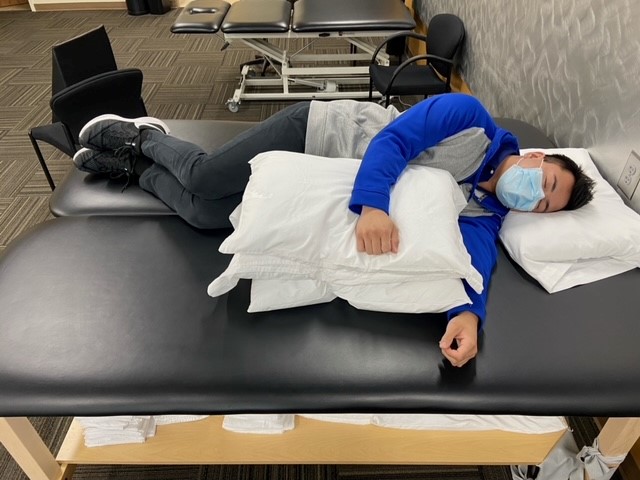 Sleeping reclined
Try sleeping in a reclined position for shoulder pain that doesn't improve with the previous recommendations. This can be in a recliner or propped up with pillows in bed. Support the shoulder by placing an extra pillow behind the arm as done with sleeping on the back.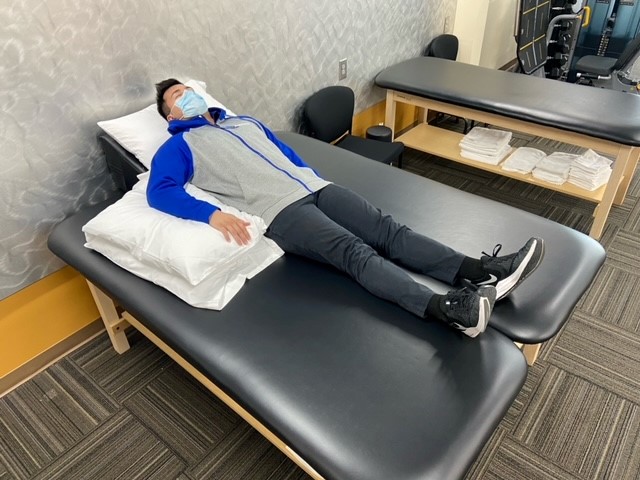 This position can also be modified to place a pillow under the elbow and forearm.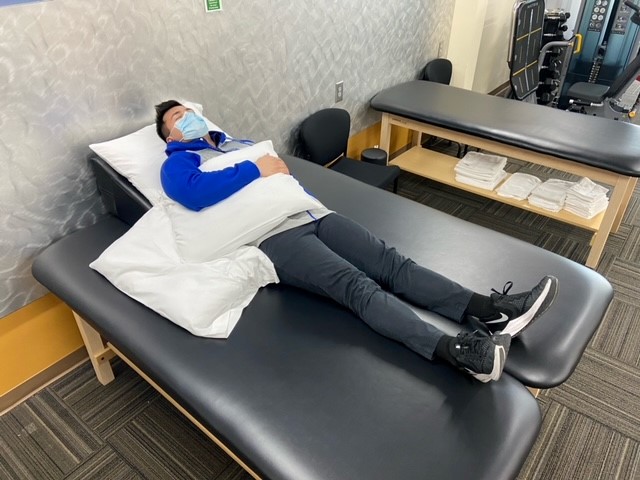 Achieve more restful sleep
Sleep position modification can help achieve more restful sleep, but in some cases, it may not make the pain go away completely. If you are dealing with shoulder pain you can't seem to get rid of, come to Athletico for a free assessment*. During a free assessment, one of our talented rehabilitation professionals will work with you to determine the source of your pain. They will recommend appropriate next steps to get you on the road to recovery. Our team is ready to help and get you back to sleeping well and living without pain.
*Per federal guidelines, beneficiaries of plans such as Medicare, Medicaid, Tricare, VHA and other federally funded plans are not eligible for free assessments.
The Athletico blog is an educational resource written by Athletico employees. Athletico bloggers are licensed professionals who abide by the code of ethics outlined by their respective professional associations. The content published in blog posts represents the opinion of the individual author based on their expertise and experience. The content provided in this blog is for informational purposes only, does not constitute medical advice and should not be relied on for making personal health decisions.