For many, the term 'athletic trainer' brings about the image of a polo and khakis clad person standing on the sidelines taping ankles, stretching players, or evaluating injuries. While these ideas may be accurate, there is a lot more to the profession than that. As healthcare professionals, athletic trainers are well-versed in the evaluation and treatment of a wide range of injuries, conditions, and issues. This can encompass everything from a sprained ankle to cardiac arrest to an emotional problem. Here are 5 things you may not have known about athletic trainers.
Athletic Trainers Save Lives
Athletic trainers are trained to handle some of the most serious injuries in sport, whether it be cardiac arrest, a compound fracture, or a spinal cord injury. Each of these situations requires proper treatment to give the injured athlete the best chance at maintaining their quality of life. While these are some of the more extreme examples, athletic trainers are well-versed in several other emergency situations including heat illness, asthma, diabetic incidents, and allergic reactions to name a few.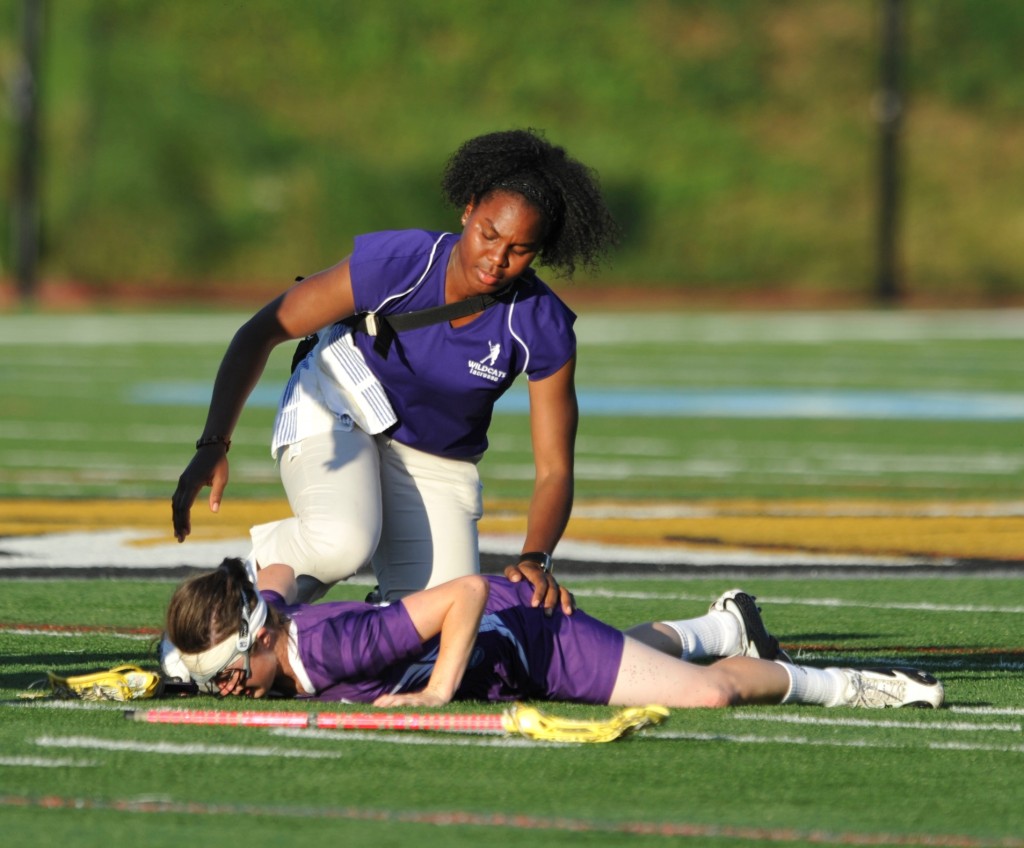 Athletic Trainers Save Brains
ATs are on the forefront of concussion research. The National Athletic Trainer's Association and several other groups have helped to bring concussion awareness to an all-time high, bringing much needed resources to concussion research. Athletic trainers are among the most experienced professionals when it comes to recognition and treatment of a concussion. This is invaluable as proper care of a concussion is needed to prevent serious long-term brain injury and possibly even death.
Athletic Trainers Save People on Multiple Levels
Athletic trainers also deal with several issues that go beyond sports. Having meaningful relationships with their athletes allows ATs to pick up on physical or emotional details that others may not pick up on. It's not uncommon for an athletic trainer to be the first to pick up on eating disorders, psychological issues, or self-injury. Once noticed, the athletic trainer can facilitate a referral to the appropriate specialist.
Athletic Trainers Save People from Injury
While being an expert at evaluating and rehabilitating an injury are great skills possessed by athletic trainers, preventing injuries in the first place is always preferred. ATs are able to use their training in biomechanics to recognize and correct problems in the body that could lead to injury. Many ATs will also utilize cutting-edge exercises, taping, or bracing to help prevent injuries. Athletic trainers also prevent minor injuries from becoming major ones. Proper evaluation and treatment of an injury can lead to appropriate care, which in some cases can be the difference between a few days of rest and career-ending surgery.
Athletic Trainers Save Non-Athletes
One thing that always surprises people is to find out that some athletic trainers work in doctor's offices, factories, and several other non-traditional job settings. The athletic trainer's understanding of anatomy, physiology, and medical terminology allow them to be a resource in settings that go well beyond the scope of athletics.
It should be obvious that athletic training is a profession that extends well beyond what you see on the sidelines. Athletic trainers are an amalgam of many domains, which creates a unique healthcare professional for the field of competition and beyond.