Knee replacements are one of the most common orthopedic surgeries performed today. It is used as a treatment for end stage knee osteoarthritis when other conservative treatments have failed. Recent advances in surgical technique, including the minimally invasive method, have made it a successful option for an individual who cannot tolerate simple daily activities due to the pain of arthritis. Here is a synopsis of what to expect with your hospital stay, recovery, and outcomes following a knee replacement.
Hospital Stay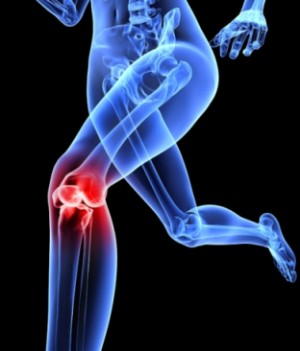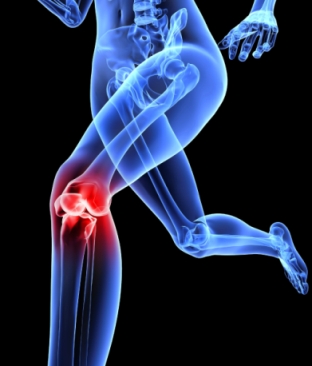 The average hospital stay following a knee replacement is 3-5 days. You will be seen by a physical therapist very soon after your surgery as it is encouraged to get up and walk as soon as you are able. You may use a walker, crutches, or a cane until your knee can support your full body weight. Working on range of motion will be very important in the first few weeks after your surgery. Some surgeons have their patients use a continuous passive motion (CPM) machine that works on repetitive bending for several hours a day. You may also be given an ice machine to help with swelling and inflammation.
Physical Therapy
Depending on your condition after the surgery and how much support you may have at home, you will either be sent home or you may have a short stay in a rehabilitation center until you are strong enough to go home. If you are sent home, you will have home therapy where a physical therapist comes to your house to work on functional activities such as walking, stairs, range of motion, and overall strengthening. After home therapy or a rehabilitation center, outpatient therapy may be recommended to continue working on getting back to your prior level of functioning. On average, outpatient therapy may last one to two months depending on how the range of motion progresses as well as the level of activity the patient desires.
Precautions
Unlike after a hip replacement, there are not as many precautions following a knee replacement. You are able to put full weight on the new joint right after surgery. Range of motion exercises can be as aggressive as the patient can tolerate. There are not as many concerns about dislocating the new joint as there are following a hip replacement. There are a few activities, however, that should be avoided for a while following a knee replacement. While it may feel most comfortable to sleep with a pillow under your knee, you want to avoid having your knee in a bent position overnight as it may lead to joint stiffness and lack of range of motion. Other activities such as squatting and kneeling should be avoided to limit the pressure put through the surgical knee to protect the new joint. Your surgeon will let you know when these activities are okay to resume.
Long Term Results
With all the advances to knee replacements in the past few decades, your new knee is expected to last 15-20 years. There are many factors that will determine the overall success of the surgery. The rehab process does take a lot of dedication from the patient to ensure adequate range of motion and strength is achieved. Staying active with appropriate activity is also key to maintaining the benefits of a knee replacement. Higher impact activities, such as running, may lead to increased wear and tear on the new joint. Maintaining a healthy weight is also very important as increased stress through the joint will decrease the knee's life expectancy.
Your doctor can help you make an informed decision as to whether a knee replacement is appropriate for you. The better informed you are before the surgery, the more likely you will have a successful outcome. Many hospitals offer informative classes to take prior to surgery to learn more about having the best outcome. Contact your local hospital or therapy clinic to see if one is offered in your area.