It's Olympics time again! Due to COVID, the Summer 2020 Olympics were postponed to 2021, and it is already time for the winter 2022 Olympic Games held in Beijing. Olympic athletes train year-round for their chance to compete on this world stage. Due to this intense training schedule, injuries do occur. Let's look at some Team USA athletes to keep an eye on when you watch the winter games this year!
Mikaela Shiffrin (Alpine Skiing):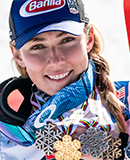 Mikaela Shiffrin is already a three-time Olympic medalist, and she is looking to continue this trend in Beijing. Mikaela became the youngest ever to win an Olympic gold medal in Slalom in 2014 at 18 years old. She has had a rough two years with some personal injuries and mourning her father's death. She also recently tested positive for COVID and had to pause her training for quarantine and recovery. Mikaela hopes to compete in all five alpine skiing events, but this may change as the official games approach. Regardless, we will watch to see if she can add to her medal count this year. Alpine skiing events are from February 6-19th. Learn more about Mikaela.
---
Chloe Kim (Snowboarding Halfpipe):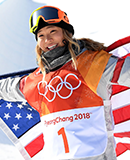 During the 2018 Olympics, Chloe Kim vaulted into the spotlight with her gold medal win at only 17 years old. In 2019, Chloe broke her ankle and took an extended period off from snowboarding. She returned to competitions in January 2021 and won the X Games and the Snowboarding World Championships leading up to the Beijing Olympics. Will Chloe gain another gold medal this year? Watch beginning February 9! Learn more about Chloe.
---
Jessie Diggins (Cross Country Skiing):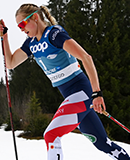 Jessie Diggins was a 2018 Olympic team champion and looks to continue the trend in 2022. Typically, cross-country skiers can train in the host country, but they have not had this chance in Beijing yet. Jessie is going to try to win an individual medal at the Beijing Games after she won a medal in 2018 in the team sprint. Watch cross country skiing events February 5-20. Learn more about Jessie.
---
Timothy LeDuc & Ashley Cain-Gribble (Pairs Figure Skating):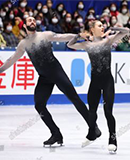 This will be the first Olympics for this duo. They are the 2019 and 2022 US pairs figure skating champions. Cain-Gribble had her share of injuries, most notably a fall on her head in December 2018. LeDuc will be the first openly non-binary athlete to compete at a winter game. This pair will face tough competition in Beijing. Figure skating events begin February 4th and run through the 20th. Learn more about Timothy and Ashley.
---
Kristen Santos (Speed Skating):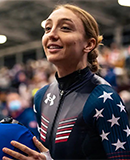 Kristen Santos just missed out on going to the 2018 Olympic games due to a hand injury. She was very motivated to make it to Beijing this year. Santos competes in short track speed skating. She will aim to help Team USA win their first Olympic women's short track medal since 2010. Speed Skating events begin on February 10. Learn more about Kristen.
---
Nathan Chen & Vincent Zhou (Men's singles Figure Skating):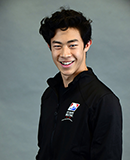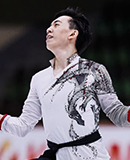 These two athletes compete as individuals, but they are both top names in the men's figure skating world. Both have competed in the Olympics before, with Chen finishing in 4th and Zhou finishing in 6th in 2018. Chen has dominated the world stage with championships, but Zhou is also a tough competitor. They will both face a competitive field, most notably Japan. Men's figure skating begins February 4th. Learn more about Nathan and Vincent.
---
Shaun White (Snowboarding Halfpipe):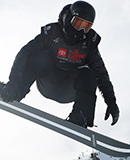 White has already announced 2022 will be his last Olympics. White began his career at age 13, which will be his 5th Olympic games. White has already won 3 gold medals; Can he add to this total during his last Olympic games? Watch beginning February 9! Learn more about Shaun.
---
Tune in to the 2022 Olympics Friday, February 4, 2022 thru, Sunday, February 20, 2022!
The Athletico blog is an educational resource written by Athletico employees. Athletico bloggers are licensed professionals who abide by the code of ethics outlined by their respective professional associations. The content published in blog posts represents the opinion of the individual author based on their expertise and experience. The content provided in this blog is for informational purposes only, does not constitute medical advice and should not be relied on for making personal health decisions.