AHAI: A Step aHead Baseline Testing
The 2020 A Step aHead program is now closed. Please check back in July for the start of the 2021 program. To learn more about other baseline testing options offered at Athletico, please click here.
If you have further questions, please email us.
Head Injury and Concussion Management presented by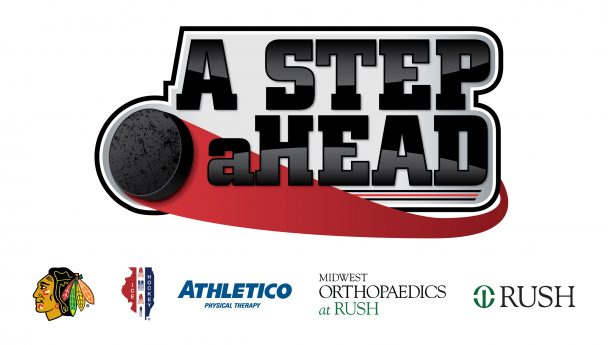 Amateur Hockey Association of Illinois (AHAI), Athletico Physical Therapy, the Chicago Blackhawks, Midwest Orthopaedics at Rush, and Rush University Medical Center have come together to create the AHAI: A Step aHead Baseline Testing initiative to combat one of the most common head injuries: concussions. These four groups pledge to educate the Illinois youth hockey community on the importance of concussion management and to be proactive with implementing baseline testing. Through A Step aHead, we offer free baseline concussion testing, as well as educational programs, to youth hockey players in the AHAI program.
For more information contact an Athletico Baseline Testing Professional by emailing baselinetesting@athletico.com.
Find an Athletico.