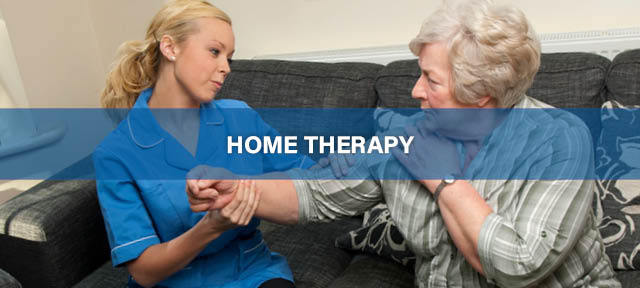 Whether your patient is recovering from surgery or has limited mobility, our home therapy service offers a convenient solution and world-class care from the comfort of their home.
Through a simple intake and insurance verification process, we match your patients with a highly skilled therapist to address their specific needs. Appointments are available in the morning, afternoon, or evening, 7 days a week for maximum convenience. Our therapists will design a personalized treatment program to achieve your patient's functional goals and when necessary, prepare them to transition into one of our many outpatient clinics for continued care.
Athletico therapists have a 98% patient satisfaction rating and we have the data to back it up. Patients know to ask for us by name because they have come to expect a superior patient experience from our therapists. We are excited to bring the same dedication, passion, and energy of our outpatient clinics right to your patient's home!
Why Refer Your Patients to Athletico Physical Therapy for Home Therapy Needs?
All commercial, Medicare and Work Comp plans accepted
Smooth transition from the home setting to the clinic setting
Personalized care provided by a therapy-focused organization
Lower costs for bundling programs vs. Home Health
How to refer a patient for Home Therapy
| | |
| --- | --- |
| | "I am a 75 yr-old woman who has recently had a second knee replacement. My first occurred in Dec 2019, and I did not expect home physical therapy. Athletico's Joe D. was a delight. He encouraged me to work hard while maintaining a most pleasant and firm demeanor. While he was unavailable for my second surgery on Sept. 21, 2021, I was again encouraged and reassured with the work of Rick D., also a delight. Working five days a week for three weeks, I felt more than prepared for the work ahead at outpatient PT. I am doing well and looking forward to returning to water aerobics in a couple of weeks, thanks to the effort and encouragement of Rick." – Nancy V. |
Find an Athletico.