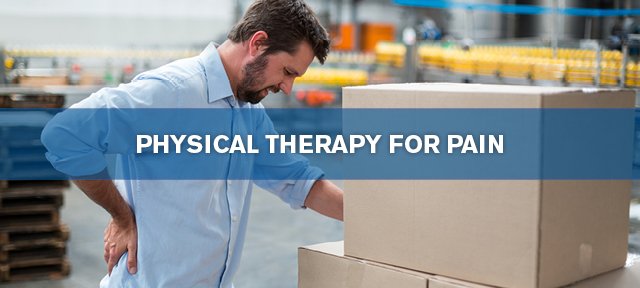 Did you know you can reduce your patients' risk of addiction dependency and health care costs by referring to physical therapy first? Patients who see a physical therapist before utilization of any other treatment options have:1
89% lower probability of eventually needing opioid prescription
72% lower costs within first year of patients seeking care
66% lower probability of having advance imaging services
55% lower probability of having major surgery
What Experts are Saying:
"A non-drug approach such as physical therapy is recommended over long-term or high-dosage use of addictive prescription painkillers." – CDC
"Don't do imaging for low back pain within the first six weeks, unless red flags are present. It does not improve outcomes, but does increase costs." – American Association of Family Practitioners
Why Should You Prescribe Athletico Physical Therapy for Pain?
Minimize Risk – Movement, exercise and patient education are utilized to minimize pain and decrease risk of opioid abuse, addiction and overdose.
Co-Manage Patients – Oversee your patients advancement through a detailed initial evaluation, appointments, progress notes and discharge summary.
Patient Satisfaction – 98% of Athletico patients would recommend us to their family and friends.
Why Athletico Physical Therapy?
Highly trained clinicians offering a multitude of specialties that align with your
patient population
Early access to physical therapy decreases the risk for opioids, injections, surgery and
advanced imaging
Adherence to clinical best practice guidelines to improve outcomes
Efficient scheduling within 24-48 hours of referral
Flexible hours allow for early morning, evening and Saturday appointments
Find an Athletico.