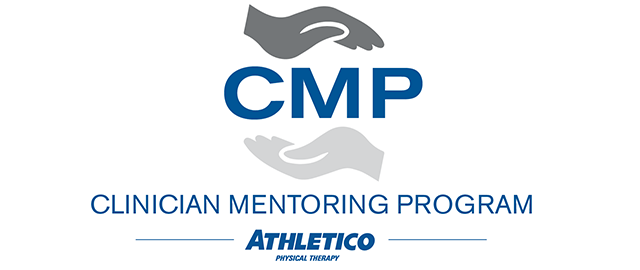 At Athletico, we are committed to the development and continuous improvement of our employees. We've developed an extensive yearlong mentoring program for all employees as they begin their careers at Athletico. The Clinician Mentoring Program consists of two components; Operations and Skill Development. From the start, each new employee is paired with an experienced Athletico team member for a customized mentoring approach consisting of a combination of online didactic and individual clinical mentoring. The first 90-days is focused on the learning of clinic operations while the remainder of the yearlong program is focused on clinician skill development designed to create a challenging, interactive and highly educational environment. This promotes clinical excellence and inspiration for future professional and clinical growth.*
*The Clinician Skill Development Program is geared towards our newer clinician with less than two years of experience.
This program is specifically designed to support the transition from student to functioning therapist and also to support a fully seasoned therapist to the Athletico organization. All clinical staff are assigned a clinical mentor who is established directly in their location. Through regular real-time feedback and one-on-one meetings, each new clinician is supported by discussion of specific clinical topics such as direct patient cases, clinical reasoning, as well as operational details.
The mentoring program includes a specific 3 to 12 month outline that is followed in detail to ensure that each new clinician at Athletico begins their career with an easy and fulfilling transition. Flexibility is also built into the mentorship model to allow focus on individual needs throughout the program. By engaging fully with the mentoring program, both the mentor and the mentee are able to establish a long-term relationship that allows mentoring to continue well past the initial program.
---
Interested in Student Clinical Education Experiences? Click here to learn more.
---
"We strive for clinical excellence by providing unparalleled learning experiences in order to empower people, inspire hope, and transform lives."
– Travis Egli, PT, DPT, COMT, FAAOMPT
Vice President of Clinical Excellence
Find an Athletico.