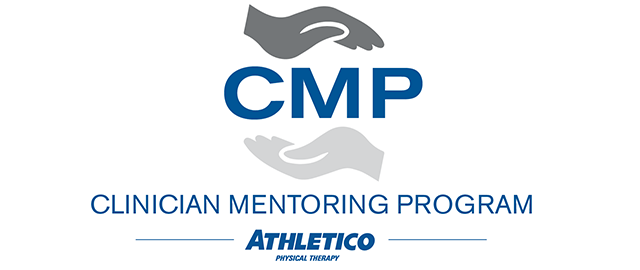 At Athletico, we are committed to our employees' development and continuous improvement. We've created a best-in-class mentoring program to promote clinical excellence and inspire future professional and clinical growth.
0-90 Day Operational Mentorship:
All new clinicians will participate in Operational Mentorship, a 90-day program focused on learning Athletico's operational best practices led by the Clinic Manager. This program is specifically designed to support all clinicians, new graduates, and seasoned clinicians alike as they begin their tenure with Athletico through weekly one-to-one meetings, daily guided self-study tasks, and ongoing coaching & feedback.
Clinician Mentoring Program – Skill Development
Eligible clinicians will advance to CMP – Skill Development, which focuses on clinician skill development. This program is designed to create a challenging, interactive, and highly educational environment. Skill Development has two programs: PT/PTA and Hand Therapy. The PT/PTA program is for PT and PTA clinicians with less than two years of experience. The Hand Therapy program is further specialized into New Hand Therapists (for hand therapists with less than three years of experience) and Experienced Hand Therapists (for hand therapists with more than 3 years of experience). Clinicians are paired one-to-one with a trained Skill Development Mentor. The program is a combination of online eLearning and live clinical mentoring sessions every 3-6 weeks. The format is a guided mentorship with opportunities to individualize and personalize the experience to meet the needs and interests of the Mentee.
---
Interested in Student Clinical Education Experiences? Click here to learn more.
---
"We strive for clinical excellence by providing unparalleled learning experiences to empower people, inspire hope, and transform lives."
– Travis Egli, PT, DPT, COMT, FAAOMPT
Vice President of Clinical Excellence
Find an Athletico.