Letter from Mark Kaufman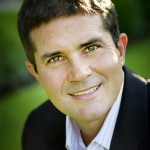 As the oldest regional provider covering 10 states and over 380 locations, Athletico is a pioneering leader in the rehabilitation community. We have built a business based on our commitment to patient satisfaction, accountability, continuous improvement and teamwork.  That philosophy helped us expand from one Chicago facility in 1991 to locations employing over 1500 clinicians, 400+ affiliates, and expertise of 350+ athletic trainers.
In 2011, we began measuring functional patient outcomes and patient satisfaction using a third-party outcomes system called Focus on Therapeutic Outcomes (FOTO®). We are the first in our market to measure patient outcomes and satisfaction and to compare our results with providers across the country. It isn't enough in the current healthcare environment to simply say that we provide quality service and care; we need to provide data to back up these claims. FOTO statistics report that 98.6% of our patients would recommend Athletico to a friend. As we continue to move forward, we are excited to refine and improve our service and care based on the information we learn from FOTO.
For over 20 years, we have been proud to attract top talent in our field.  Our "hire for fit recruiting practices" ensure that we employ candidates who understand and embrace our high clinical and business standards. Additionally, the same people you have come to know within Athletico are the same individuals who own, operate, and work to better Athletico on a day-to-day basis, including me. We believe this major difference is evidenced in how we manage utilization and costs. As a clinician-owned provider and led by the same management team for many years, we work diligently to keep our patients in mind in all decisions.
Here are a few other happenings and reminders at Athletico that support the care of our patients:
Our growth strategy is predicated on listening to our referral sources and patients and matching the right Athletico employee with the right location.  Visit our locations page for the closest Athletico facility.
New evaluations are scheduled within 24-48 hours of a patient calling one of our facilities.
Flexible scheduling is offered early mornings, late evenings, and on Saturdays.
Athletico's outreach programs and affiliations continue to grow and are seen as the standard that others attempt to replicate.
We continue to advance our role as members of our communities through our charitable giving, community service projects, and as sponsors of many local events.
We know that all of the above not only contribute to the satisfaction of the patient, but may also have a great effect on the outcome of their condition. As always, thank you for your continued support.
Sincerely,
Mark A. Kaufman, MS, PT, ATC
President, Athletico Physical Therapy
Follow Mark on Twitter at @athltcoguy
Find an Athletico.