Advanced Certification
"As an already seasoned clinician, going through the EIM Sports Manual Therapy Certification later in my career opened up my eyes to new practice patterns and helped me improve my clinical decision making." – John Atienza, PT
Manual Therapy Certification & Fellowship Training
Athletico, in partnership with the Institute of Manipulative

Physiotherapy and Clinical Training (IMPACT) and Evidence In Motion (EIM), proudly offers our staff the opportunity to attain formal manual therapy certification with all curriculum and examination expenses paid. Athletico believes in developing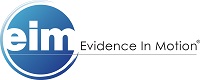 master clinicians as evidenced by our commitment to fellowship training. We believe in an eclectic manual therapy approach and urge our therapists to select an institute that best fits their practice model. Athletico also provides clinical leaders to identify other certification tracks including but not limited to McKenzie, Maitland, Ola Grimsby and Manual Therapy Institute.
Orthopaedic and Sports Residency Programs
In partnership with EIM, we proudly offer physical therapists the opportunity to enroll in an Orthopaedic Residency Program to assist with the completion of the OCS certification and a Sports Residency Program to assist with the completion of the SCS certification. EIM represents a "first in class" environment for prospective residents to receive the highest caliber of training to become distinguished leaders in evidence-based orthopaedic practice. Enrollment is completed twice per year and all expenses are paid.
Specialized Techniques and Certifications
Athletico also provides the opportunity to pursue specialized techniques and certifications including but not limited to: Motion Analysis, Dry Needling, Astym®, Graston Technique®, Alter G®, Anti-Gravity Treadmill® and Active Release Technique®.
Mission and Goals
Athletico's mission for advanced certification is to develop reflective, evidence-based orthopaedic specialized physical therapists who are critical thinkers and empathetic lifelong learners. The goals of this program are for graduates to be positioned to achieve Orthopaedic Clinical Specialist (OCS), Sports Clinical Specialists (SCS), Certified Manual Therapist and Fellowship status via the American Academy of Orthopaedic Manual Physical Therapist.
What are the Benefits to Athletico and its Therapists?
Residents, manual therapy candidates and fellows in training will advance clinical reasoning and develop expertise in evidence-based practice, which will elevate the effectiveness and efficiency of care provided to all patients.
In addition, current OCS and SCS credentialed clinicians at Athletico play an integral role in the Orthopaedic and Sports Residency Program by providing the residents with one-on-one clinical mentoring. OCS and SCS credentialed staff are clinical leaders who facilitate a clinical mentoring process for those clinicians interested in advancing their clinical knowledge and making the commitment to the Orthopedic or Sports Residency Program. Further, Orthopaedic and Sports certified clinicians, Certified Manual Therapists and Fellows inspire future clinical leaders via internal teaching opportunities
What Makes This Program Unique?
IMPACT and EIM both provide a blended learning model encompassing online learning modules, live course instruction and examination. Courses are held regionally which provides a unique opportunity for our therapists to attend onsite coursework with minimal to no travel.
To view our current physical therapy career opportunities, click the button below.
Find an Athletico.