Committed To Clinical Excellence
In order to continue to provide our patients with superior care, we provide generous continuing education benefits to our staff. By providing the latest research and information through continuing education and to demonstrate this commitment to both our patients and referring physicians, we have partnered with Focus on Therapeutic Outcomes, Inc. (FOTO®) to measure functional patient outcomes and patient satisfaction with national data comparison. We encourage all employees to develop new skills and competencies through continuing education, which includes classes, seminars, certifications, and employee training.
Benefits include:
Annual CEU Allotment
Professional Conference Attendance
Paid Education Days
Paid Licensing Fees
Professional Membership Base Dues
Complimentary Attendance to Regional Athletico University Lectures and Clinical Program Prep Courses
National Board Exam Prep Courses for New Grads
CEU and Board of Certification (BOC) Credit for In-house Courses
CPR and AED Training
Regional Athletico University Lectures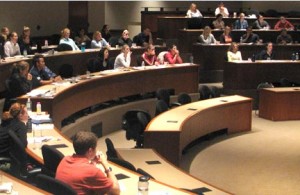 Athletico works with top physicians and health care providers to deliver in-house continuing educational experiences to help our clinicians meet the credit requirements needed to maintain licensure as well as our dedication to being lifelong learners. Regional Athletico University Lectures provide exceptional learning opportunities for our employees and the ability to develop relationships with referral sources. This is a unique opportunity that allows our healthcare providers to build their medical network and develop new relationships with physicians and members of the medical community.
Weekend Intensive Courses
By bringing clinical education courses in-house, fees are significantly less. As a result, our clinicians are able to attend more courses annually allowing CEU funds to go further.
Athletico brings 40-50 weekend intensive courses in-house on an annual basis.
Athletico University provides more than 1,000 CEU hours per year.
To view our current physical therapy career opportunities, click the button below.
Upcoming courses can be seen here.
Find an Athletico.