Functional Movement Screens™
Our Oak brook and St. Charles Fitness Centers are now offering Functional Movement Screens™ to the area athletes and teams at a discounted price.
What are Functional Movement Screens™?
Today's athletes are working harder to become bigger, stronger and faster by training to increase their flexibility, strength, endurance and power. As a result, a tremendous amount of athletes are performing high-level activities even though they are inefficient in their fundamental movements thus creating poor movement patterns, training around a pre-existing problem or simply not training their weakness during their strength and conditioning programs.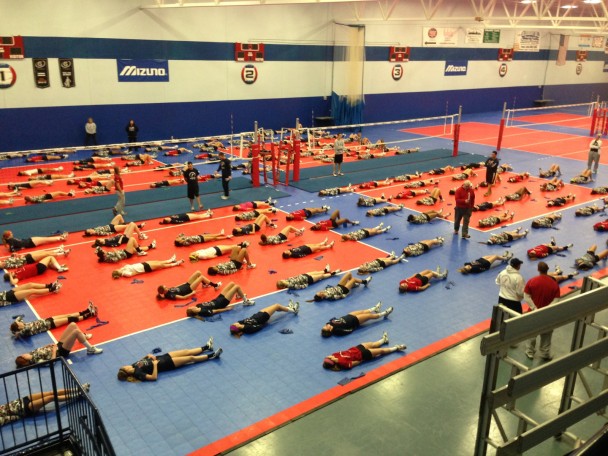 Functional Movement Screens™ (FMS™) help identify functional limitations and/or asymmetries which can later lead to injuries. This screen ensures you are qualified to do certain movement patterns in the absence of dysfunction.  It is a vital component to creating a safe and effective training program.
Our plan is to individualize each workout program based on an athlete's weak link or their physical or functional limitation. This makes it essential to assess an athlete's fundamental movements prior to beginning strength and conditioning program. If this weak link is not identified, the body will compensate, causing inefficient movements patterns. It is this type of inefficiency that can cause a decrease in performance and an increase in injuries.
Functional Movement Screens™ allow us to identify the weak link in the movement pattern and then design exercises to correct it. When this is accomplished, the athlete will have greater movement efficiency, which will lead to improved performance and a decrease in injury potential.
Right now is a perfect time for any athlete involved in basketball, hockey, swimming, rugby and soccer to find their FMS™ score prior to training for the upcoming season!
To schedule an appointment at our Oak Brook Fitness Center click here.
To schedule an appointment at our St. Charles Fitness Center click here.
Find an Athletico.