Spine Specialty Program
Specializing in Conservative Spine Care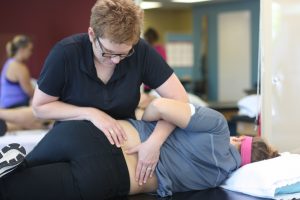 Although common, back pain is often misunderstood and left untreated. Athletico continues to develop and train a multitude of Physical Therapists with specific, hands-on skills to provide the most optimal patient outcome. This hands-on technique is often referred to as manual therapy. Athletico Physical Therapy Spine Specialists reduce symptoms, identify and treat the source of pain. We believe in providing specificity of care for all conditions and ensure every treatment session is valuable.
Athletico Physical Therapists have advanced certification in manual therapy and adhere to evidence based practice principles making the Spine Specialty Program an excellent treatment option.
If you're interested in Athletico's Spine Specialty Program, or are experiencing spine pain symptoms, request an appointment at an Athletico near you.
Click to Request an Appointment with a Spine Specialist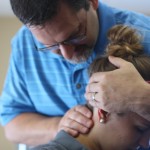 Patients experiencing the following symptoms may benefit from seeing a spine specialist (patients may experience multiple symptoms):
Muscle spasms
Muscle tension
Low back pain
Neck pain
Numbness and/or tinlging of arms and/or legs
"Pinching" in the neck/back when moving
Chronic pain conditions
Hip, knee, ankle, and foot problems
Hand, wrist, elbow and shoulder problems
Injuries caused by accidents
Work related injuries
Physician, Chiropractor, Dentist may diagnose:
Mechanical Neck or Low Back Pain
Disc Herniation
Disc Bulge
Pinched Nerve
Cervicogenic Headache
Neck or Low Back Degenerative Joint Disease
Neck or Low Back Degenerative Disc Disease
Sacroiliac Joint Dysfunction
Athletico Physical Therapy Treatment Options:
Joint Mobilization/Manipulation
Balance Training
Corrective Exercises
Neuromuscular Conditioning
Patient Education
McKenzie Therapy
---
Find a Location
Find an Athletico near you.