Evidence in Motion Residency Program
"As an already seasoned clinician, going through the EIM Residency later in my career opened up my eyes to new practice patterns and helped me improve my clinical decision making." - John Atienza, PT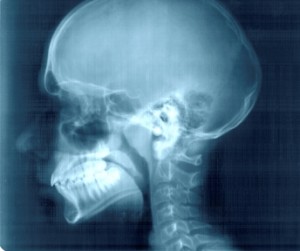 Athletico, in partnership with Evidence In Motion (EIM), proudly offers all Athletico Physical Therapists the opportunity to apply for an Orthopedic Residency Program to assist with the completion of the OCS certification.  EIM represents a "first in class" environment for prospective residents and fellows to receive the highest caliber of training to become distinguished leaders in evidence-based orthopedic practice.
Mission and Goals
Athletico's mission for its orthopedic residency program is to develop reflective, evidence-based orthopedic specialist practitioners who are critical thinkers and empathetic lifelong learners representing the best therapists in the physical therapy profession. The goals of this program are for graduates to be positioned to achieve the Orthopedic Clinical Specialist certification by the American Board of Physical Therapy Specialties.
What are the Benefits to Athletico and its Therapists?
Residents will advance clinical reasoning and develop expertise in evidence-based practice, which will elevate the effectiveness and efficiency of care provided to all patients.
In addition, current OCS-credentialed clinicians at Athletico play an integral role in the Orthopedic Clinical Residency program by providing the orthopedic residents with 140 hours of one-on-one clinical mentoring. OCS-credentialed staff are clinical leaders who facilitate a true clinical mentoring process for those clinicians interested in advancing their clinical knowledge and making the commitment to the Orthopedic Residency Program. In addition, orthopedic residents have also advanced their skills in manual therapy throughout the program to provide the best in skilled, hands-on care with direct clinical reasoning.  By the end of the program, these clinicians have learned what works best for the care of their patients and apply it daily.
What Makes This Program Unique?
The network partnership with Evidence In Motion represents a "first in class" environment for prospective residents and fellows to receive the highest caliber of training and become distinguished leaders in evidence-based orthopedic practice.
Program Information
Curriculum:
An 18-month intensive combination of didactic, collaborative, and clinical education experiences using a combination of distance learning, on-line courses, weekend intensive hands-on courses, and clinical practice hours.
Faculty:
Faculty is provided by Evidence In Motion who are world-class clinical scientists and researchers in the physical therapy industry.
Start Dates and Program Duration:
Two enrollment periods occur in June and January.

Application and Selection Process:
There is a two-step application process as candidates must fulfill Athletico's requirements as well as those set by Evidence In Motion.
Click here to learn more.
About Evidence In Motion

Evidence In Motion is an education and business practice consultation company.  EIM exists to elevate the physical therapy profession and the role of physical therapists in health care delivery.  EIM seeks to develop long-term relationships with its partners, create collaborations, and assist practitioners in obtaining practical knowledge and skills with the integration of a comprehensive evidence-based practice (EBP) approach to care, thus enhancing their ability to provide best practice care for patients with musculoskeletal conditions.
By completing the orthopedic clinical residency program, clinicians advance their knowledge and skills to provide exceptional Physical Therapy to their patients.  As well, they are well prepared to sit for the national orthopedic certification specialty exam and become credentialed orthopedic clinical specialists (OCS).  Since the inception of this program, AthletiCo is proud to have clinicians across the company participating in the orthopedic residency program with two enrollment periods per year and receiving their advanced board certification.
---