Alison Frandsen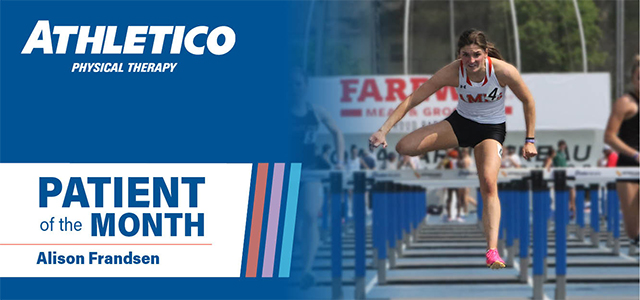 As a student-athlete, Ali experienced a hip injury while running hurdles the summer before her freshman year. After taking time off from track and trying self-management, her pain still made it difficult to perform daily activities like walking or sitting at school due to limited mobility in her hips.
After undergoing hip surgery to repair her labral tear, Ali was determined to make a return to track with the help from physical therapist, Barb and our team at McFarland Clinic. She began her recovery journey six days post-surgery and worked closely with her care team to establish goals to get her back to running.
At 16 weeks post-op, Ali gradually returned to running with the support from tools like a Video Gait and Running Analysis that helped to assess her running form and identify ways to decrease stress on the hips for maximum performance.
Now, Ali is not only back to running and hurdling, but she has also signed with the University of Iowa to join the track team!
Click here to read other patient stories.
Find an Athletico.