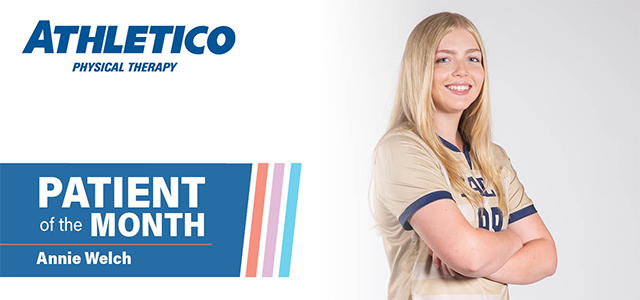 I suffered a severe concussion after being kneed in the head during soccer practice. Immediately after the impact, I was incapacitated by constant headaches, light sensitivity, and cognitive processing issues. For months, I suffered from my symptoms, seeing little to no progress and feeling miserable. I was unable to participate in the sport I loved most and limited from going to my classes and living my daily life. I decided to take a leave of absence from school to focus on healing from my injury in order to give myself the best shot at succeeding at school.
I returned home and began working closely with Kimi and the Athletico Niles-Northwest Chicago team to get my life back. After a few months of rehabbing my injury, I was able to work my way back into my daily activities as a student at a rigorous school, as well as prepare myself for the demands of being a Division 1 student athlete again. Without Kimi's expertise and support throughout my healing process, I would not have healed from my concussion as efficiently or as wholly. I now feel completely back to 100% of my normal capabilities and experience no residual symptoms from the concussion. I am back to being a high-achieving student and athlete as well as living my life to the fullest thanks to my experience with Kimi at Athletico.
Click here to read other patient stories.
Find an Athletico.