Randy Venahaus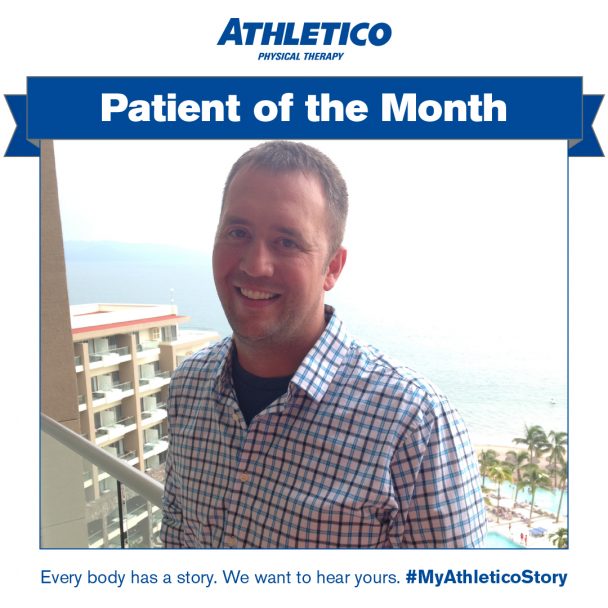 Randy Venahaus – Elbow Pain
Collinsville, Illinois
After visiting several different doctors, physical therapists and sports medicine facilities over the past year, I was becoming hopeless that my elbow pain would ever heal. I was told that my issues were rare, since the pain only occurred when I would fully extend my elbow in the motion of shooting a basketball, spiking a volleyball or throwing a baseball. The previous specialists attempted many treatment options, but none led to a full recovery.
Fortunately, I was then referred to Athletico Physical Therapy in Collinsville, IL. I was very skeptical prior to my first visit, but worked with Physical Therapist, Adam Meuhl 2-3 times per week over the course of a month. My elbow steadily improved after every visit. Pain stemmed from a lack of proper extension at my elbow. Looking back, this seemed like an obvious issue, however, none of the previous specialists recognized it. Adam was enjoyable to work with as he and his staff provided a welcoming and friendly atmosphere to all patients. Several exercises were provided to continue improvement after treatment, leading my elbow to a  full recovery.
From treatment sessions, to discharge, insurance policies and overall cost, Adam and the staff at Athletico Physical Therapy Collinsville provided start to finish high level care. I will definitely recommend Adam and his staff at Athletico to anyone in search of rehabilitation. Thanks!
Find an Athletico.