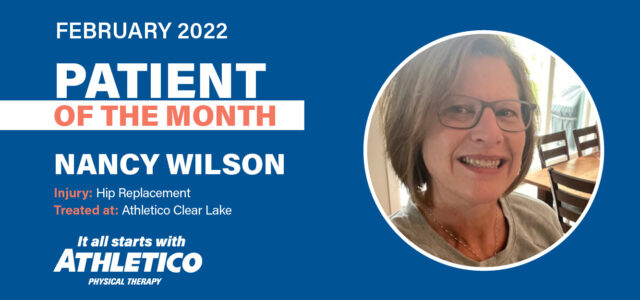 I am very happy with the care I received from Amy and Jenna at the Athletico Clear Lake clinic. I was first seen as a patient there in June 2021 for left hip pain. I had discussed with my orthopedic surgeon about trying a conservative form of treatment hoping to postpone surgery. At that point he felt eight weeks of therapy may buy me some time. I was fortunate enough to have Amy and Jenna throughout most of my pre surgical and eventually post-surgical treatment.
I truly cannot say enough wonderful things about both of them! Amy and Jenna are very passionate about their jobs and helping their patients achieve their fullest potential. They want to help you meet your goals and, in my case, improve my quality of life so I could continue doing all the things I love to do.
They are knowledgeable, compassionate, caring and kind! Both are willing to go above and beyond what is expected of them! Post-surgical one of my goals was to return to work earlier than six weeks and they even offered to meet me at my place of employment after hours to help me ensure that I would not compromise my new hip by doing so. I also worked out daily prior to having pain and it was something I wanted to get started with again. They were willing to go through a lot of my exercises and show me alternative ways so I can continue an active lifestyle.
They truly care about you as a person! They make you feel like you are their only patient even though they have a full schedule. They really listen and solely focus on you and what you need at that particular moment!
Amy and Jenna are both unique in their own ways but at the end of the day their goal is the same…. providing the patient with the best possible care and treatment plan for a successful outcome! They were literally my lifeline for the past six months! I am so grateful for their amazing care throughout my whole process. They truly are a huge asset to not only Clear Lake Athletico but your whole company as well!
Click here to read other patient stories.
Find an Athletico.