Janine Renault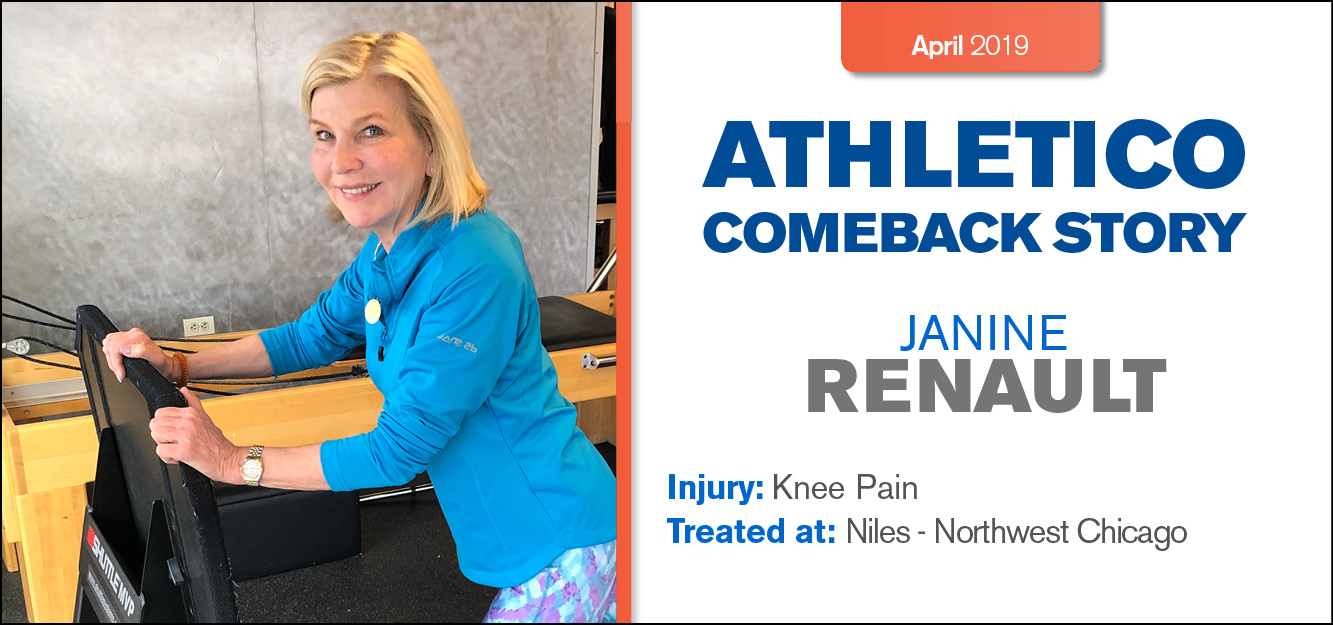 Thirty-four years as one of the first female Chicago police officers I have had my share of aches and pains just like many others. I sought physical therapy at Athletico Niles-Northwest Chicago for knee pain which caused swelling and I was unable to walk. The physical therapy I received has made the difference in the quality of my life. Amy is a true professional who watches like a hawk observing your form and performance of the exercise. It's all about the form! It's that exercise that will help you to heal and be pain free. I will admit I am a hard worker and happy to learn ways to improve my health.
I am 99% better than when I walked in that door at the end of my sessions. This is what I expected from a professional physical therapist. Words cannot express how grateful I am to Amy for guiding me through all of these painful injuries. In conversation when people ask me about my former career or injuries it is my pleasure to compliment ATHLETICO. I am extremely active and I don't want to slow down. I love life and I'm grateful Athletico understands my needs for my lifestyle and helps me get back to being me!
If you're in pain and looking for a great physical therapy location, Athletico is the place to go! Trust me I'm doing just fine!
Click here to read other patient stories.
Find an Athletico.