Frank Tomaszewski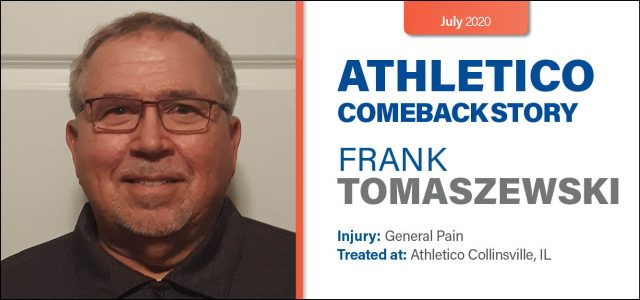 The service and treatment that I received was wonderful! When I went in for evaluation, I brought a human outline that I marked with the pain locations. We went through the evaluation and discussed how I felt the entire time.
At therapy visits, everything was explained from what I was doing and why. We discussed how I felt at the beginning of sessions and evaluated my progress. The overall area of pain diminished. My posture and movements improved. The treatments and exercises changed as I improved. My pain has diminished and my whole life has improved greatly. I am now working on restoring my strength. Athletico has given me life back and I am truly grateful!
Click here to read other patient stories.
Find an Athletico.