David Thomson
June 2016: Patient of the Month
David Thomson
Vertigo and BPPV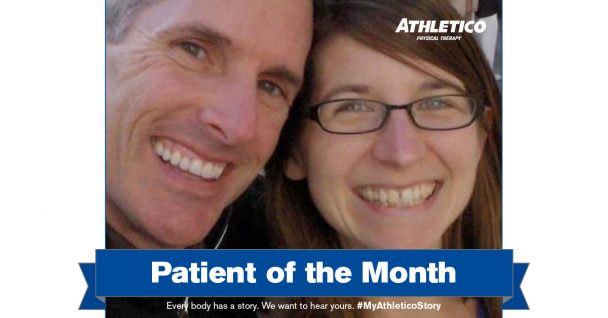 I suffered with BPPV for about a month before I saw my ENT who sent me to David Kim, MSPT, at one of Athletico Physical Therapy's Northbrook locations. David analyzed my symptoms, to put together the best individualized treatment plan. Athletico's Northbrook – Athletico Center staff describes procedure(s)  in detail at every session. With time, my vertigo was eliminated but dizziness continued.  David was incredibly patient and compassionate and helped me in several sessions to try different options for rehabilitation. I have told many people about David's skill and will recommend him and Athletico to anyone I know who needs physical therapy, as well as the vestibular rehabilitation that Athletico offered to me.
Vertigo and dizziness is life-changing. It slowed down my every day routine, but now I'm back to my active routine thanks to David Kim's help.
To read more of our patient success stories, and see our latest Patient of the Month, click here.
Find an Athletico.