Sukanta Majumdar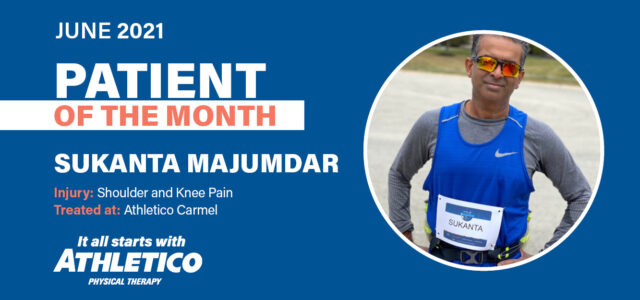 I've gone to Athletico Carmel twice. First time after reaching my half marathon goal. As I started running longer I started having pain on my neck and upper shoulder on the right side. Athletico helped me solve that problem and I could continue to run my very first Marathon!
During my Marathon run somehow I hurt my left leg and outer side of my knee down to the heel. I am currently going to Athletico for the second time so that I can get back to running and so far it is improving. Hopefully I will be back to full-fledged running soon!
Click here to read other patient stories.
Find an Athletico.